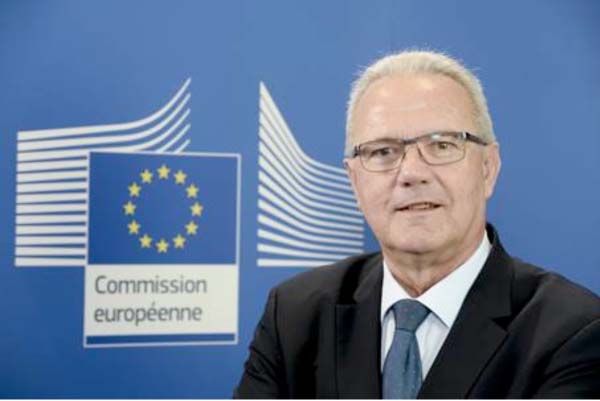 The Gambia is writing History! The country has undergone its first democratic change of leadership since independence in 1965.

The world had watched in dismay as events unfolded in December and early January, when the incumbent President refused to acknowledge defeat and hand over power.
The positive and peaceful outcome of the post-electoral stalemate is the result of the determination of The Gambians themselves, first and foremost. They voted and clearly indicated their desire for a radical change. They then showed commendable resolve, patience and courage during a period of high tension. All actors involved, including the security forces, used the necessary restraint to avoid any violence. Democracy won.
The peaceful resolution of the post-electoral stalemate is also the result of extraordinary regional and international coordinated efforts. It is an example of an African solution to an African problem. The role of the Economic Community of West African States, as well as the personal mediation by various African leaders, is what led to a solution. This is a lesson we should all learned from. This peaceful transfer of power is a historic achievement and an encouraging example for other countries.
The European Union wants to rapidly engage with President Adama Barrow and his team. We want to open a new chapter of our relations. Actually, Europe wants to be a privileged partner of this "New Gambia". The new President has already taken important steps in the area of human rights and the rule of law. He has announced a series of reforms that we stand ready to support.
During my visit to The Gambia, I will announce a significant package of immediate and longer term financial support for the country. We will make sure that the new Gambian State can deliver as it should. That it is supported in the numerous reforms it has committed to do. That it can stand up to the high expectations of the population. We will also strengthen inclusive sustainable growth and job creation for the young Gambians.
There is no time to lose. The people of The Gambia need to see the dividends of democracy, and they need to see them quickly. This is the best guarantee for democracy to take deep roots. And it is the best guarantee that the past remains where it is and does not come back to haul us.
Read Other Articles In Article (Archive)