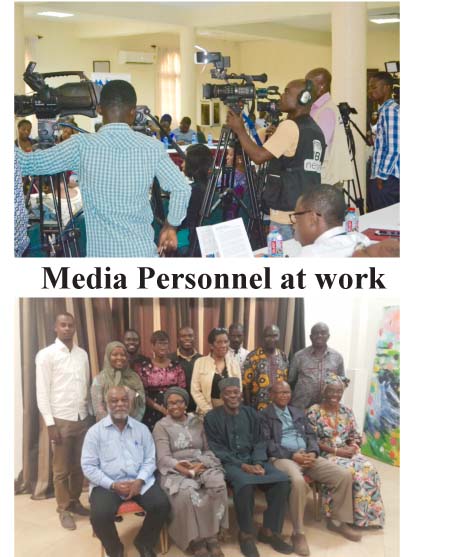 January 2017, witnessed a number of major press freedom and freedom of expression developments in West Africa – from a stormy political transition in The Gambia that saw the exit of West Africa's King of Impunity,' to a massive crackdown on journalists by Nigerian security forces, and the lifting of media sanctions in Benin.

The most improbable happened in The Gambia where a memorable political drama unfolded climaxing with a momentous end to President Yahya Jammeh's 22 years of tyranny, brutal human rights violations and agonising culture of silence.
After suffering an unexpected electoral defeat on December 1, 2016, Jammeh, who had been crowned 'West Africa's King of Impunity', for supervising a regime that overtly perpetrated human rights violations, made several attempts to hang on to power. He initially conceded defeat after the declaration of the results but renounced his concession a week later, rejecting the results and calling for fresh polls.
The West Africa inter-governmental body, ECOWAS, backed by the African Union and the UN, insisted Jammeh should respect the verdict of the Gambian people and leave power. Jammeh was eventually compelled to leave power on January 21, when he left for exile in Equatorial Guinea.
President Jammeh's antagonism towards the media in The Gambia was so pronounced during his 22-year rule. Even after defeat in the polls on December 1, 2016, the ex-President proved he was incurably hostile to press freedom and freedom of expression as he continued with his acts of violations.
On January 9 for example, the licenses of four major radio stations were revoked by the Jammeh regime without explanation. The four affected radio stations, namely Hilltop Radio, Afri Radio, Taranga FM and Paradise FM were the leading local radio stations providing coverage on the political controversy at the time.
Exactly a week after the shutdown of the four local radio stations, seven foreign journalists were deported on January 16 upon their arrival at the main airport in the capital Banjul. The deported journalists were from the regional bureau of CCTV in Kenya, one photojournalist from AFP and two journalists on assignment for the Sweden-based Digital journalism project, Blank Spot.
The MFWA Board in a group photograph with some Gambian media experts after their meeting on January 26, 2017
Already, the new President, Adama Barrow, has promised to undertake major reforms that will ensure respect for the rights of all persons. Addressing the nation on January 26 after his return from Senegal, where he had been sworn in while Jammeh was still hanging on to power, Mr. Barrow said he would ensure press freedom in the country.
The Media Foundation for West Africa (MFWA) has already held discussions with Gambian media leaders and experts on challenges facing the media, status of impunity for crimes against journalists under the Jammeh regime and how to confront those media challenges in the post-Jammeh era.
Read Other Articles In Article (Archive)