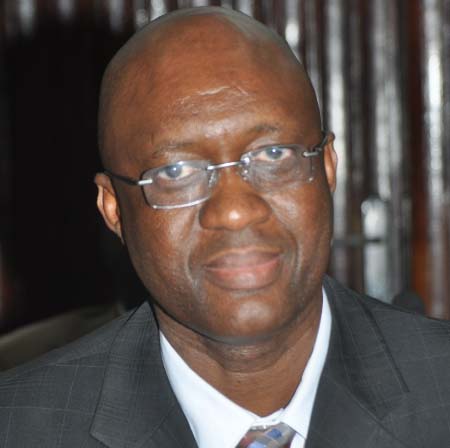 The Commissioner General of Gambia Revenue Authority (GRA), Yankuba Darboe, has said there is a need to align revenue to the level of domestic taxable activities and the volume and mix of international trade, given that agriculture as the main component of GDP growth in The Gambia is not taxed.
The GRA Commissioner General was speaking recently before the joint session of the Public Accounts Committee and Public Enterprises Committee (PAC/PEC) of the National Assembly, during a debate on GRA's annual activity report for 2013.
He told PAC/PEC that relating the revenue targets to GDP growth has continued to be one of the most challenging expectations on GRA by government, especially with the limited resources allocated for GRA operations.
According to CG Darboe, there is large informal sector with poor record keeping and compliance culture, which makes the authority's objective of expanding the tax base and sharing the tax burden very difficult to attain.
The need for the interfacing of the GRA systems had been an expressed need to allow information-sharing, and subsequently increase efficiency in the conduct of the authority's operations, he said
However, Mr Darboe added, the interfacing of the authority's IT systems remained elusive mainly due to the fact that one of the systems to be interfaced, that is GAMTAZNET, "is not fully deployed and operational".
Given the complexity of taxation and increasing sophistication of taxpayers, CG Darboe noted that revenue administrations like GRA are left with no choice but to make continual training a cornerstone of their existence and relevance.
He said that to institutionalize training and capacity building into the authority's overall strategic objectives, there is need for a fully equipped training centre and library with the necessary training materials and equipment.
"These issues continue to pose as a serious challenge to the training section," he stated.
Read Other Articles In Article (Archive)