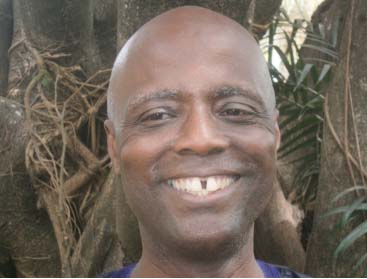 Prison Fellowship The Gambia with support from Guaranty Trust Bank (GTBank) Tuesday joined the rest of the international community to celebrate the Day of the African Child in a colourful ceremony held at The Senegambia Beach Hotel.
The celebration was done in a form delivering goodwill message to the children to better prepare them for the future.
In his remarks on the occasion, Dr Abee Abraham, executive director of Prison Fellowship The Gambia, said: "Today, we stand at the crossroad of history, our African history. Behind us is a past that is unenviable, before us a future that is uncertain.
"Today we talk of Africa's demographic dividend - the abundance of able-bodied young men and women with the potential for good or ill.
"Like every potential, we have the task of turning it into reality. If this generation would apply itself well to fulfill its call by God, then we would be leaving a legacy worth remembering; and a future worth pursuing.
"On the other hand, if we would wish for a prosperous future then I am afraid that will be bleak indeed.
"We need hope, a hope based on truth and not thinking. At Prison Fellowship, we have that hope for Africa's future, a hope based on God and his love for all mankind. Of course we don't readily see that hope if we only look at the world as it is, nor can we give that hope when we all, mankind, have chosen to pursue the future on our own terms."
Dr Abraham hailed the financial sector as a growth multiplier, saying it helps people to be innovative to achieve their goals.
He also said Africans cannot continue to pay lip service to the region's economic growth or continue to build capacity only to lose them through the brain drain, whether front or back way.
Speakers on the occasion included KMC deputy Mayor Mohammed Jaiteh, who also spoke about the need to give attention to the children who are the future leaders.
He urged parents to give their children the basic needs of life, especially education.
He then seized the opportunity to thank the Prison Fellowship Gambia for organizing "the very important event", describing it as a worthy course.
For his part, Mr Bolaji Ayodele, CEO/MD of GTBank Gambia Ltd, spoke on the topic "Role of GTBank in Child Development", as part celebrations marking the day of the African child in The Gambia.
He commended Prison Fellowship The Gambia for their worthy interventions.
"We also wish to thank you for choosing us as partners and for according us the opportunity to talk to this beautiful gathering," he said.
"GTBank believes your activities are important; that is the reason why we continue to support you."
He said as part their corporate social responsibility, GTBank helps in promoting the development of children, who are the feature of every society.
"Because children are supposed to take charge of the development and maintenance of our society, we believe that it is society's role to prepare children so they can effectively play that role," the GTBank MD said.
"It is based on this that GTBank actively supports child development initiatives by NGOs like Prison Fellowship The Gambia."
He added: "At Guaranty Trust Bank, we passionately believe that corporate social responsibility [CSR] embodies an ardent commitment and social pact with all the stakeholders.
"Thus, the bank is committed to creating enduring partnerships for sustainable development whilst adding immense value to the diverse communities in which it operates."
According to MD Ayodele, CSR is a key component of GTBank's business activities.
To ensure optimum impact and sustainability, he said: "Our CSR strategy focuses on health, education, arts and culture, and sports."
He added: "One could clearly see that children are major beneficiaries of our investments in these components since they make the large numbers in our school system.
"They and their mothers visit our healthcare facilities more often than the adults, and if they are not players then they are followers of sports and arts and culture."
Read Other Articles In Article (Archive)