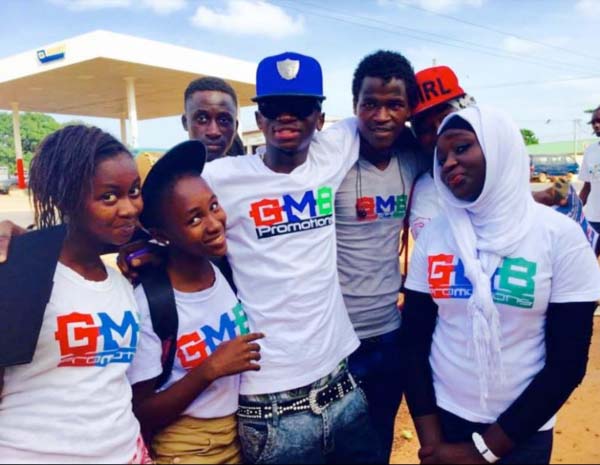 Gambia Brains Theatre group, a local drama and comedy organisation, on Friday brought together different schools within West Coast Region for a drama competition held at the Gambia College in Brikama.
Eight senior secondary schools contested for the drama on the topic 'Every condition does have a point of change'.St Peter's Senior Secondary School finally emerged the champion.
The group, with the motto 'Empowering youths and bringing talents to life', said they are established to manifest talent in different dimensions.
Augustus Ndeckey, president of the theater group, said the idea for organising the drama competition is to empower youth to showcase their talent.
"We realised that places like Brikama have many young people who are capable with immense talent but there is a problem of lack of platform to showcase their talents," he said."That is why we came up with this idea to help them show out what they can do and it also helps us to scout out very good actors and actresses."
The president of Gambia Brains Theatre group said they are planning to organise event annually.
He said that at the level of the group, they have been coming up with inspirational ideas for debate, singing, drama and similar exercises.
Mr Ndeckey said their focus is not about making money but to bring young people and give them the platform to show out what they can do.
Ayolas Lasisi, a musician and member of the Gambia Brains Theatre group, said the group was initiated to empower youth as "it is very hard for one to showcase your potentials if you are not given chance".
"Gambia theater group is trying to empower youth with talent and bring out individual potentials," he said.
Mr Lasisi said he was impressed with the drama skills of the high school students, noting that even though it was a first-time performance for some, they measured up to expectations.
The chief executive officer of Gambia theatre group, Christopher Mendy alias Chris Black, said young people always have God-given hidden talents they need to showcase if they have the platform.
He said the main reason for the group's concentration on young people is to empower youth to bring talents to life.
Mr Mendy said they didn't partner with anybody to stage the event at the Gambia College but they always have the support of the people and institutions like the National Centre for Arts and Culture (NCAC).
The director of NCAC, Sheikh Omar Jallow, expressed delight with the performance of the students.He said that if more support and encouragement is given to the students, "a great change will take place".
He also said he is making a follow-up to see that by next year the drama competition is made an interschool event throughout the country.
Read Other Articles In Article (Archive)