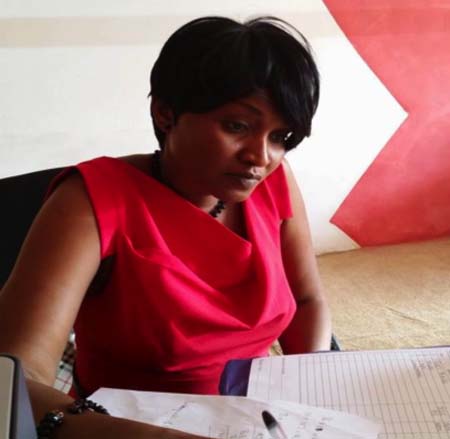 The president and founder of a newly-established charitable organization, The TREE,Mrs Jainaba Marenah-Camara, as part of her contribution toward socio-economic development of The Gambia, has expressed her charity'sresolve and commitmentto support poor rural and urban women with skills and a means of livelihood to better shape their lives.
Jainaba, who started her charity through self-financing, said they want to engage women farmers in income-generating ventures, such as agriculture-related activities like animal production, sheep fattening, gardening, poultry, rice production and milling, food processing, preservation and marketing.
Speaking in an interview with The Point at her Bakau office recently, Mrs Camara, said they also aim to promote youth's participation in the agricultural sector of the Gambian economy.
The Tree wants to serve as a catalyst in encouraging public-private partnership in the agricultural sector, she went on.
They want to see that poor rural and urban women achieve their dreams by earning money through income-generating ventures to be economically independent and to take their rightful positions in the society.
The other areas of focus will include training of women in tie and dye, batik and life skills training.
Ms Camara is presently discussing with various women's groups in Lamin, Sinchu Alagie, Kudang, and Kumbuje on the possibilities of partnership and support.
Asked what motivated her to set up the charity, the dynamic woman from Kudang said: "The issue of women is so dear to my heart and, after a careful study of the needs of women, I decided that establishing a charity will greatly help me achieve my dream of helping lots of women through skills development and training."
She has visited the Sanchaba West Nydema Kafo, where after a feasibility study promised to help women gardeners with a water supply system, which is their challenge.
She called on development partners and government to help her achieve the goals and objectives of the charity.
Ms Hawa Marenah, production manager of The TREE said the charity has plans to engaged women and youths in producing mango jam, pepper source and fruit juice processing.
Read Other Articles In Article (Archive)