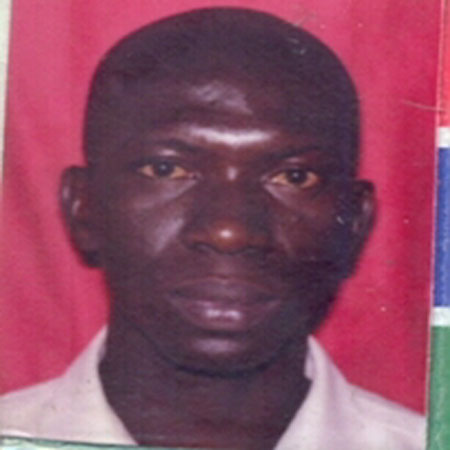 A member of the editorial staff of The Point newspaper, Momodou Justice Darboe, is recuperating following a knife attack on him Tuesday night. Speaking to this reporter, Darboe said he had no suspects in the case, which has left him badly shaken. "I left Kairaba Shopping Centre around 11pm to go home. When I reached the junction of Wellingara, I disembarked from the vehicle I was in and walked in the direction of my compound. Before I reached the safety of my home, a man came from behind and attacked me with a knife."
Darboe said to have fought off the man, who was also attempting to strangle him, but sustained a number of injuries for which he later received treatment at Fajikunda Health Centre. The Point understands that no attempt was made to rob Darboe at any stage during the attack.
A clearly shaken Darboe has told The Point that he has no suspects in the case but has been told by people living in his compound that on three separate occasions recently people have called to his abode looking for him and refused to identify themselves. The matter has been reported to the police who are carrying out their investigations.
Read Other Articles In Article (Archive)