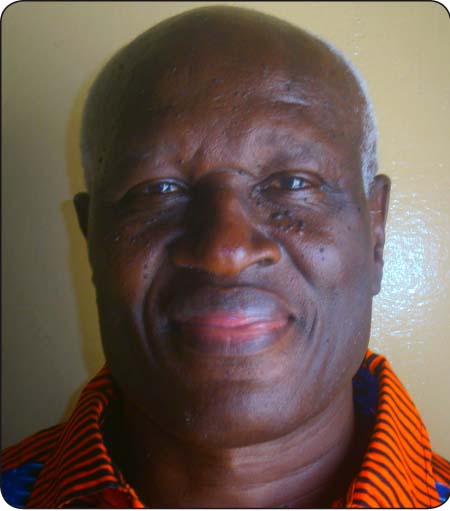 "For the wages of sin is death, but the gift of God is eternal life in Christ Jesus our Lord." (Romans 6:23)
"For it is by grace you have been saved, through faith – and this not from yourselves, it is the gift of God – not by works, so that no one can boast." (Ephesians 2:8-9)
When Adam and Eve sinned by eating the forbidden fruit in the Garden of Eden, they ceased to enjoy God's favour. Sin ushered in separation with the Maker. To put it plainly, they fell out of grace with God. Ever since, all those born of Adam will don a similar nature – the sin nature. Thereafter, it became apparent that humanity needed a saviour to bail it out of its current status. To be reinstated, humanity needed to be reconciled with God. Nothing by way of good works could facilitate this. "There is no difference for all have sinned and fall short of the glory of God." (Romans 3:23)
In limbo, drifting and completely lost; humankind was at the mercy of the evil one. But God, driven by compassion had to intervene, so he sent a Saviour in the person of his Son. Prophet Isaiah had prophesied with reference to him: "The Spirit of the Lord is on me because he has anointed me to preach the good news to the poor. He has sent me to proclaim freedom to the prisoners and recovery of sight for the blind, to release the oppressed, to proclaim the year of the Lord's favour." (Luke 4:18-19)
Saved by grace
God's amazing grace removed this heavy burden off people's shoulders. The angel had revealed to Joseph that Mary, the mother of Jesus "... will give birth to a son, and you shall call his name Jesus, because he will save his people from their sins." (Matthew 1:12) God sent his Son, born of a virgin, to save his people from the consequences of sin and death and from destruction and sickness. Humankind is going to benefit from God's immeasurable love and kindness which is neither merited nor deserved in the first instance.
To better illustrate God's grace, the story is told of a man who fell into a well inadvertently; as he hollered for help the passers-by mocked instead of coming to his rescue. Reactions like 'What were you doing until you fell into the well?' 'Have you been drinking again?' 'It will teach you a lesson, next time you will stay at home' were thrown at him as he sank deeper into desperation. As fate would have it, Jesus too was passing by when he heard the voice of a man crying for help; he stopped on his tracks, found his way into the well to offer a helping hand. Thus the man's life was saved from a slow and painful death. It cost him nothing. The New Testament is fraught with stories like these where Jesus comes up against someone in difficulty and stops to bring relief or to rid him/her of his problem or simply resolves it.
SAVED
To all those who believe in his Son, God offers salvation free of charge. The Bible teaches "That if you confess with your mouth and believe in your heart that God raised him (Jesus) from the dead, you will be saved." (Romans 10:9) Salvation (the act of being saved) is the result of a simple expression of faith. It is not the monopoly of any group in any given society or community, but is intended for all those who choose to believe. It is by believing that we are saved. It is totally free of charge.
After Peter and Silas were mysteriously freed from their chains in the prison where they were held, the jailor wanted to take his own life. Peter asked him not to. He was at a loss; so he asked: "Sirs, what must I do to be saved." The response came from Peter thusly: "Believe in the Lord Jesus, and you will be saved – you and your household." (Acts 16:30-31)
The Bible assures us that there is no other name by which we must be saved. "Salvation is found in no one else, for there is no name under heaven given to men by which we must be saved." (Acts 4:12)
Such an act of faith may seem simple, but true. Furthermore, it is within your reach.
"And everyone who calls on the name of the Lord will be saved." (Acts 2:21)Remember you cannot save yourself.
Read Other Articles In Article (Archive)