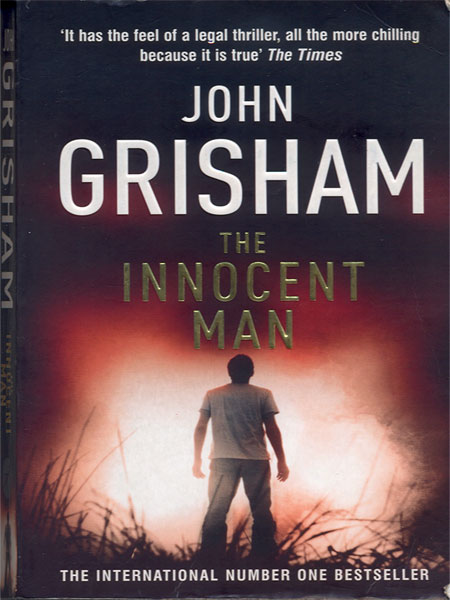 Publishers: Arrow Books
Date of publication: 2007
Paperback; 501 pages
John Grisham has done it again! After writing eighteen best-selling novels, the master storyteller John Grisham now tries his hands in creative non-fiction, a genre of literature that is fashionable for telling real-life stories using a fiction style.
Here is a story of a man Ron Williamson who is sentenced to death for allegedly raping and killing a 21 year-old cocktail in 1982. Ron is a promising baseball star who fails to hit it big in life due to a variety of reasons - drinking, drugs and women. Having failed to achieve his dream, he returns to his hometown Ada. He lives off his friends and family, drifting in and out of jobs.
So when Debbie Carter is murdered, Ron is believed to have had a hand in it. After the arrest and release of several other suspects, Ron is finally arrested. By now, the case is already five years on.
The Ada Police are adamant to nail Ron, regardless of the evidence. They eventually have their way, and Ron is sentenced to death. But all the while, he protests his innocence, saying the police have got the wrong man.
His case gets to Kim Marks and Penny Stewart, who see the loopholes in the trials that leads to his death sentence. With the support of US District Court Judge Frank H. Seay, they are to get Ron out of death row - on 15 April 1999. By now, Ron has already spent twelve years in jail. 
The Innocent Man is a touching story of a man who almost loses his life because of a "justice system terribly gone wrong; of vengeful prosecutors and incompetent defence lawyers; of a man's journey to hell; a journey from which he nearly didn't return".
Written in a breezy style, the story surges forward with punch and pace. The narrative draws you in immediately, and you pant to know what comes next. As you read it, you are tempted to ask yourself: Is this fiction or non-fiction? The style is fiction, but the substance is factual.
Read Other Articles In Article (Archive)