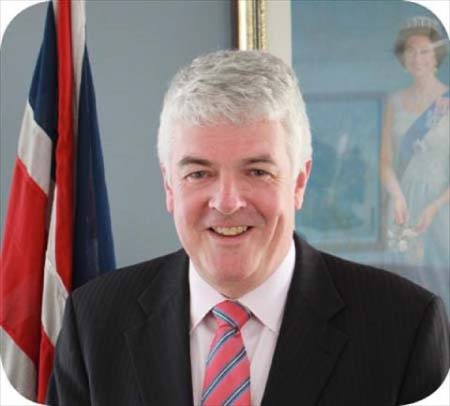 Every year on 10 December the world observes Human Rights Day to highlight the importance of the Universal Declaration of Human Rights.It is fitting for this year that the United Nations' slogan for marking this event is 'Human Rights 365' as part of its efforts to remind all countries and citizens of the world that Human Rights knows no boundaries and it should be practiced every day of the calendar year.
In marking this event, the British Embassy Banjul would like to take this opportunity to recognise the invaluable service and the role that Civil Society Organizations (CSOs) play within the development process throughout the world. Whether it is through service delivery, raising awareness, empowering individuals, there is no doubt that CSOs have a proven track record of contributing immensely and complimenting the efforts of governments, institutions and communities.
In granting CSOs the proper space to participate effectively within the development process it ensures that such organizations contribute positively towards global and national development targets.Whether it is the right to food security, the right to health care or the right to education, CSOs have shown that their active participation in the domestic and international arena raises awareness of issues that affect vulnerable groups in even the most remote areas of the world.
Over the past two decades, we have all witnessed various forms of CSOs engagement that have had an impact on our daily lives.Examples that spring to mind include environmentalists bringing the effects of climate change to the forefront, activists highlighting violations of basic human rights, poverty eradication, women's rights, and CSO led efforts that ensured non-interference with national constitutions. These are just a few issues where CSO initiatives are geared towards protecting and improving individual rights and raising awareness.
Just as CSO's have held governments to account, they are also held accountable to donors and the communities that they serve.Active and effective CSO participation in the affairs of any society is an essential requirement for good governance and sustainable development.
As we mark such an important day globally, this Embassy looks forward to working closely with all CSO's in The Gambia, The Government of The Gambia, the people of The Gambia and all development practitioners in tackling shared challenges with the common goal of increasing The Gambia's prosperity.
Read Other Articles In Article (Archive)