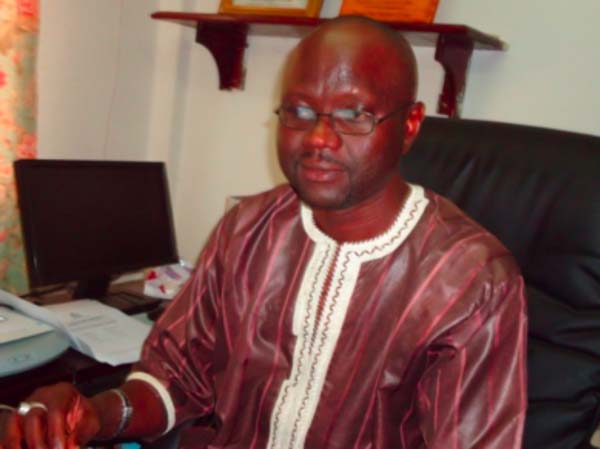 December 10 every year is Anti-bushfire day hence the department of forestry joins the rest of the world to observe Anti-bushfire day on Wednesday 10 December 2014.
In his speech in observance of the day, the acting Deputy Director of Forestry, Sambou Nget, said December 10 is set aside every year by Government as National Anti-Bushfire Day.
The day provides opportunities for reflection on the causes and impacts of bushfires on our socio-economic development and also creates awareness, as well as advocates for pro-active participation of the population in the prevention and management of bushfires, Mr Nget stated.
The theme for this year's commemoration is "Empty Forest, Empty Stomach" … "Help Prevent Bushfires"!!!
According to Mr Nget, the Government of The Gambia still remains committed to sound environmental management and has attached a great deal of interest to the preservation and sustainable utilization of the country's forest resources.
Therefore, environmental threats, including bushfires, are of great concern to the nation.
It was important to note that the livelihoods of most of our population comes to a great extent from the forest and its rich resource base, in terms of food, medicine, energy, income and employment.
"As a result, we all have equal responsibilities to conserve, protect and rationally utilize this precious and priceless heritage against the menace of fires," he said.
"The Gambia, as a country suffers greatly from the effects of bushfires that virtually burn the whole vegetation cover on an annual basis resulting in the reduction of fodder and materials for animals, loss of livestock, other important fauna and flora including their habitats, as well as agricultural produce and in extreme cases, the destruction of settlements," he said.
The frequency and intensity of bushfires could be reduced by including fire management in broader landscape management strategies and through more integrating approaches, which include not only fire suppression but also fire prevention, early warning, and preparedness, he added.
Mr Nget noted that the Department of Forestry has put in place policies and strategies for better control and management of bushfires.
These policies and strategies include improving dialogue and communication with the general public to allow it contributes its quota in the effective management of the forest resource base of the country, he stated.
He added that the Gambia Forest Communication Concept has been designed along these lines to bring the forestry services closer to the people through the sharing of relevant and timely information.
"While we commemorate this day, I implore upon everyone to reflect on the loss we are incurring as a nation due to bushfires," Mr Nget said. "The environmental degradation, loss of biodiversity and livelihood resulting from annual bushfires is indeed worrying.
"Incalculable volumes of timber, firewood, as well as non-timber forest products perish due to annual bushfires, creating further difficulties in our efforts to meet national requirements for domestic fuel wood energy and construction materials.
"Soil degradation assumes serious proportion in many parts of the country, resulting in significant reduction on farm productivity."
The Department of Forestry is challenging all and sundry to join efforts in preventing the occurrence of bushfires and participate fully in the control exercises whenever and wherever they occur, he noted
"The Department of Forestry wants to assure all Gambians and all living in The Gambia that Government will leave no culprit go free for illegally setting a forest on fire," he stated.
All local authorities should take responsibility of fighting bushfires in their areas of jurisdiction, as a national and individual response, Mr Nget call on the public. 
Read Other Articles In Article (Archive)