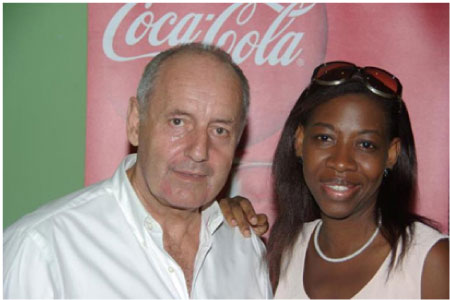 A team of photographers from Poland on Wednesday arrived in the country for a weeklong visit.
The team was received on arrival at the Banjul International Airport by officials of The Gambia Fashion Night as well as officials from The Gambia Tourism Board.
The team is in the country through the Gambia Fashion Night as part of promoting tourism in the country.
Speaking to journalists shortly after their arrival, Rebecca Riley-Bensouda and Joachim Ziehesch producers of The Gambia Fashion Night, said they are not only promoting fashion shows but are also promoting football as well as anything that deals with investors around the world "when we have the contact in Africa or wherever we can get them".
The producers added that the people are professional photographers here for the first time from Poland to do filming and are using African modules.
The Gambia Fashion Night producers further told journalists that The Gambia is the main attraction at the moment, adding that this is a good promotion for The Gambia, especially for international photo-shooting.
It will give The Gambia a good advertisement for the tourist area, they said, adding that The Gambia Fashion Night brought both media and designers in this country and all these are international groups that sell The Gambia to the world.
"It is very important that we take good care of them so that when they go back they can use the media to promote The Gambia," Rebecca said.
"I think The Gambia being a very small country is a very easy destination to promote because of the visibility when one looks around all over the African countries. I think The Gambia is blessed and there are lots of things happening; so we should all work together as a team to promote and help this country to develop."
Rebecca said it is very important that international partners come to The Gambia and see what "we can offer and this is a positive future".
She added: "There will be a football association coming from Poland to form an academy and we are looking forward to all that because this is also good for the youths of this country."
Read Other Articles In Article (Archive)