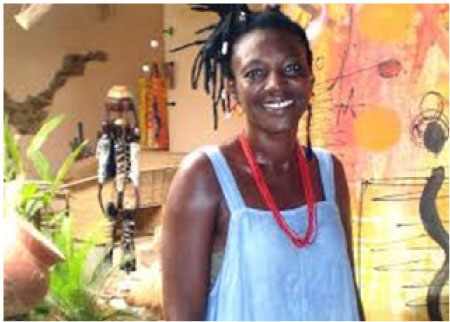 As part from promoting African culture and tourism in The Gambia, one of the best tourist attractions in the country is Mama Africa Museum, which is contributing a lot to promoting African culture as well as tourism.
Mama Africa Museum is an art centre located in the village of Batokunku.
Speaking in an interview with Tourism and Entertainment writer on Wednesday at the museum, Isha Fofana, proprietress of the centre, said this year is another successful season, successful in the sense that not for money but for important people visiting the centre.
She added that some people have seen a lot about Mama Africa in the internet, TV stations making a documentary about the place.
Madam Fofana added that this season has come to an end and plans for the next season have also been started.
"Every season I make the place better by doing a lot of artwork inside it," Isha explained, saying Mama Africa is one of the best tourist attractions in The Gambia and it is very rich in African culture.
The museum boss told Entertainment that every country needs good tourist attractions; so if I have the opportunity as an artist to open this place where both tourists and the local people visit, I think it really needs a lot of efforts.
According to Isha, the museum focuses more on African culture because African culture is one of the richest in the world.
The international Gambian artist said that this year's season is not going that well as it used to be during the 70s and 80s because of the high competition in the world.
She said all the rich tourists go to Kenya and South Africa because those countries have a lot of animals that attract tourists, which is what people are going to look at there.
Isha said further that the only thing that "we can do to attract richer tourists to The Gambia is to develop our culture" and this cannot be without giving more support to the artists who are selling the country. "So we have to create something for our tourists," adding that a better tourist needs very good attractions.
Isha therefore called on the authority to give more support to the artists "because when they are supported they will sell this country".
Madam Fofana also noted that some people in the country are not working for the development of the country but only to full their pockets.
She said: "If we are not working as one, tourism will not move the way we expect it to move. People should stop selfishness and work to develop this country."
She therefore thanks The Gambian leader for working both day and night to ensure the country is developed.
Read Other Articles In Article (Archive)