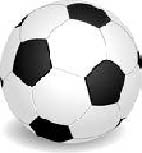 The Summer Championship, locally called Nawettan continues to attract interest from all parts of the country. The village of Kerewan in the Lower Badibou District is no exception to this season play.
This reporter who was on his way to cover the annual Njawara Marathon took the opportunity to travel to the village of Badibou Kerewan, to report on the opening game of the Junior Nawettan between the in-form young Kerewan Central and Uprising Stars.
Like other Nawettan centres across the country, the Kerewan Youth Tournament organised by its youth and sports committee is undeniably one of the most attractive youth games being played since the commencement of this year's Summer Championship.
It has been a moment of individual brilliance and a clash of titans from some key figures from both sides, particularly the Young Kerewan Central, who capitalised on two sloppy defensive displays to record a perfect start to the campaign with a 2-0 victory over their opponent in a mouth-watering and a pulsating encounter, at the Kerewan football field last Friday.
The Uprising Stars side whose efforts were not good enough to earn them any meaningful result was punished for being lazy in defense, thus making life difficult for the youngsters to score, despite putting in a respectable performance for the remainder of the match.
They spent the better part of the game squandering their numerous scoring opportunities, and as a result, they had to pay the price for the lack of consistency in defense and at times some unnecessary tackles.
The Uprising Stars were punished for the lack of consistency in the latter part of a thrilling encounter when Young Kerewan Central pair: Karim Suwareh and Sainey Drammeh drilled home clever strikes to put an end to any hope of victory for the young lads in what appears to be the last moment of a well-attended match.
The Head Coach of the winning side Sheriff Mboge, who hailed his team for what he described as their outstanding and a deserved victory, said he was extremely delighted to watch Young Kerewan Central snatch a vital three points, noting that the victory has once again signals the fact that they will continue to retain the title.
Mboge, Pointsport gathered has helped the Young Kerewan Central win two junior cup titles in 2006 and 2008, respectively, since he was appointed to take charge of the Kerewan outfit in 2004.
With their outstanding performances in their opener, one could still remain optimistic that the young lads can continue to produce some scintillating performances in their quest for third junior accolades.
Meanwhile, the Senior Cup Championship has also taken centre stage at the same paying ground yesterday evening.
Read Other Articles In Article (Archive)