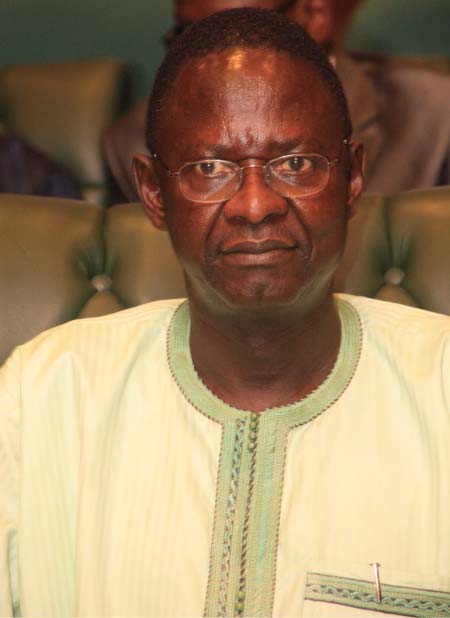 The Minister of Finance and Economic Affairs, Kebba S. Touray, has emphasised that tax payment compliance is a legal requirement, hence the government would give all the necessary support to the Gambia Revenue Authority (GRA) in the execution of its mandate.
The Finance minister was speaking at the GRA Taxpayers Appreciation Day, alongside the launching of the GRA website, held at the Paradise Suites Hotel on Friday.
Taxpayers are key development partners to government, he said, adding that The Gambia does not have natural resources, but could always count on the ingenuity of a vibrant and tax-compliant business community.
"To those that have not been honoured with an award, let us remember that you remain much appreciated, and also that it is the sum total of bricks that builds a house and not one brick alone," the Finance Minister told taxpayers.
Minister Touray appealed to taxpayers to support the government's development efforts.
The Gambia government has continually evolved a business-friendly policy framework for the promotion of a private sector-led development, he noted.
He also said they would expect the business community to respect the national laws, by paying tax and contributing towards job creation and national income.
Improvement in tax compliance would assist the government to provide the much-needed public goods and services, he said.
The Finance minister further stated that the importance of optimally raising The Gambia's resources to secure the country's sovereignty generally could not be overemphasised.
"It is the only means by which we can consolidate our sovereignty and dignity amongst the community of nations," he said.
The continued partnership between the GRA and taxpayers has made it possible for government to finance its development on a sustainable basis, he added.
The government has taken deliberate steps to facilitate private sector growth and deepen tax reforms to broaden the tax base and reduce the cost of compliance, he went on.
The government with the support of development partners, notably ECOWAS and IMF, has successfully implemented the Value Added Tax replacing the Sales Tax, he continued, adding that this was one of the most important fiscal reforms undertaken in recent times.
That has enabled government to generate the required resources to invest in economic and social projects and programmes to benefit the population, the minister further stated.
The projects and programmes include schools, hospitals, roads, electricity, maintenance of law and order and provision of social services to the people, he said.
The occasion attracted and recognised taxpayers from diverse sectors of the country's economy, which is a clear demonstration of the dynamism of the economy and the vast opportunities it presents to innovative and hardworking investors, the finance minister noted.
Read Other Articles In Article (Archive)