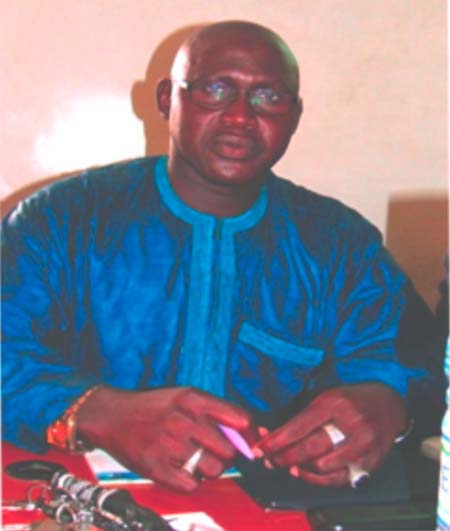 The Gambia Pentathlon Association is set to host a four-nation pentathlon competition slated for 26th to 28th December 2014. This first-ever such competition in The Gambia will bring teams from Senegal, Benin and Burkina Faso.
This follows the Gambia's recognition by the Union International De Pentathlon Moderne-UIPM. The UIPM is the world body responsible for pentathlon.
The acceptance and recognition letter addressed to the Gambia Pentathlon Association's president, Saikou B. Jarju,dated 9 December 2014 and signed by the World Pentathlon Body Secretary General Shiny Fang, confirmed that "we kindly confirm you that the UIPM Executive Board and UIPM Congress accepted with no conditions the Gambia Pentathlon Association, as a full member." It added that "the UIPM, Union International De Pentathlon Moderne, is the world governing body for modern Pentathlon recognized by the IOC.
In an interview with The Point, Jarju said the associations invited to participate in the upcoming competition include the Gambia Swimming Association, the Armed Forces, the Police, Fire Service, Immigration, Civil Aviation and Gampost, and that each of the identified associations is set to send a sizeable number of participants.
According to Jarju, the identified places for the various competitions include the Pokoloko area for the swimming, the Semega Janneh hall and the stadium.
Jarju recalled that The Gambia was among six nations invited and which participated in last year's Zone II Pentathlon championship held in Senegal, where The Gambia won a gold medal, 3 silver, 5 brown medals and 3 trophies.
"It was a new event for The Gambia, but because of the interest to learn and bring the game into The Gambia we deemed it significant to invest in it, and sent a delegation of different institutions last year to compete in the 2013 pentathlon championship held in Senegal."
He added that it cost the association almost D112, 000 for the Gambian institutions to join and participate in last year's championship in Senegal.
He commented Senegal which according to him did very well for The Gambia to be accepted in the world pentathlon body at its last congress held recently, which also accepted Ghana and Burkina Faso as well as Pakistan and Thailand as the Asian member countries.
"The pentathlon is a component of five disciplines such as swimming, fencing commonly known as sword fighting, shooting (pistol fighting), running and horse riding.
"The history is said to have started in 1912 when a soldier during a war was to deliver a message across an enemy trendand he had to use all these five components, after successfully delivering the message, then came the birth of the pentathlon for his achievement," Jarjue told the Point.
Read Other Articles In Article (Archive)