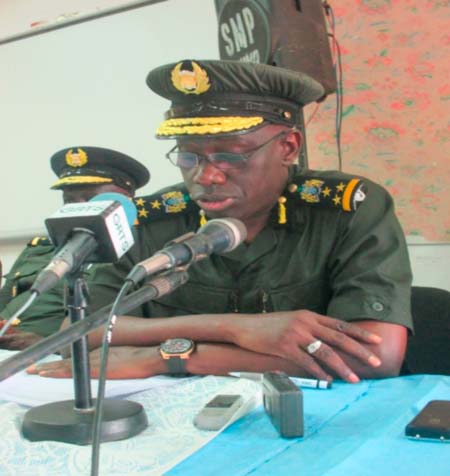 The Gambia Revenue Authority (GRA) has warned that tax defaulters, especially in the business community,will face the full force of the law if they fail to settle their taxes and rates in earnest.
GRA's Commissioner of Customs Alieu Ceesay said although it is not their wish to put anybody or business in  problem,the law is very clear that failure to pay tax is a crime and, as such, there are penalties attached.
He was speaking at a two-day regional sensitisation campaign, organised by the GRA,as part of efforts to improve compliance on rates and taxpayment.
It was held at the regional education centre in Basse in the Upper River Region.
Commissioner Ceesay said The Gambia is a tax-based country, and failure to pay tax would hinder national growth by stalling development projects.
"So it is important for people to comply in paying tax,as without revenue national development cannot take place."
He further stated that it is in view of the indispensable nature of taxes to The Gambia that the GRA organised the two-day sensitisation campaign,to eradicate misconceptionson tax payment with the ultimate aim of increasing compliance.
The Income and Value Added Tax Act was enacted by the National Assembly in June 2010, replacing the Sales Tax Act.It became operational in 2013.
The senior GRA official noted that since the introduction of the Act, there have been a lot of misconceptionsabout VAT leading to an increase in the prices of goods, some of which do not even attract VAT.
Read Other Articles In Article (Archive)