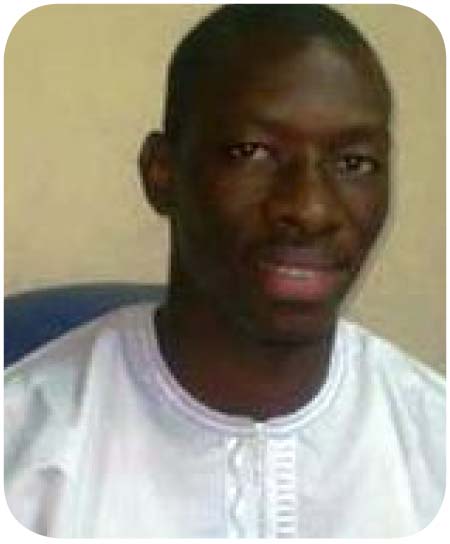 The Banjul High Court presided over by Justice Abi was yesterday informed that Taranga FM Managing Director Alajie Abdoulie Ceesay, was sick and had been admitted at the Edward Francis Small Teaching Hospital in Banjul (EFSTH).
The Taranga FM MD is being tried on a seven-count charge of sedition, which he denied.
When the case was called, DPP Barkun appeared for the state, while Combeh Gaye-Coker appeared for the accused.
The trial judge then asked the head of the prisons officers that escorts accused persons to court about the whereabouts of the accused.
Sub-inspector Kalipha Bojang then told the court that the accused was sick, and had been admitted at the EFSTH in Banjul yesterday.
The DPP then said that in view of the circumstances, they could not make any progress in the case even though the defence did not come with their witness, who was supposed to tender a document.
Counsel Gaye-Coker then confirmed that their witness was not in court, and that due to the fact that the accused was sick and admitted at the hospital they could not proceed with the case.
She said she would like the matter to be adjourned.
The trial judge then adjourned the case until 15 March 2016.
He further said that the case would proceed to be addressed, if the witness failed to appear in court.
It would be recalled that the accused person had been denied bail by the high court presided by Justice Abi and Balarabe respectively on three occasions.
Making a submission during the last bail ruling, defence counsel Gaye-Coker said: "Apart from lapses of time, the applicant has said in paragraph 2 to 27 of the affidavit in support that his health has deteriorated so much so that he was admitted at the EFSTH, and also put on medication."
She further told the court that they have exhibited, in their affidavit in reply, the medications taken by the applicant which were issued by the Gambia Prison Services.
She added that they have also applied for the medical report from EFSTH, which was also exhibited in the affidavit in reply.
However, the trial judge, justice Abi, in his ruling, said: "I have carefully read the affidavit in support of the application, and I do not support the change in circumstance as argued by the defence counsel. The application is hereby refused."
Read Other Articles In Article (Archive)