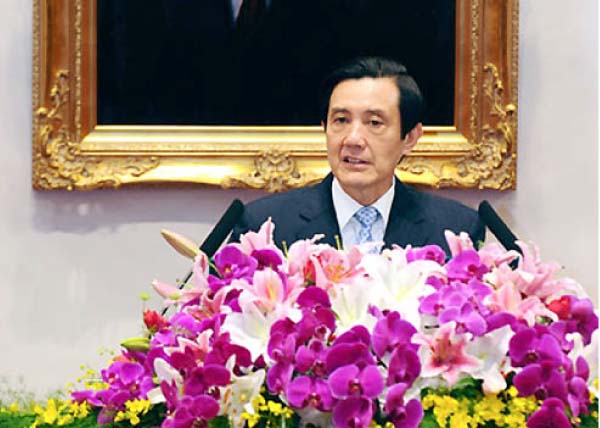 President Ma Ying-jeou of Taiwan was elected at the weekend for a second term, defeating his Democratic Progressive Party (DPP) challenger Tsai Ing-wen by 51.6 per cent of the vote.
Reports monitored by this paper reveal that President Ma campaigned on the ground of improving ties with China, while his opponent pro-independence leader Tsai Ing-wen's campaign agenda was formal independence from China.
The defeated candidate Ms Tsai Ing-wen, in her remarks, said she accepted the defeat and resigned as leader of the Democratic Progressive Party (DPP).
"We want to give our deepest apology to our supporters for our defeat," she said.
"Congratulations, everyone! We have won," Ma told his supporters, who had waited under the rain for nearly an hour.
"In the next four years, cross-strait relations will be more peaceful, with greater mutual trust and the chance of conflict will be less. I must let Taiwan have a long-lasting environment of peace and stability," he told jubilant supporters.
The president-elect added: "This is not my personal victory; the victory belongs to all Taiwanese. They have told us that we are on the right track.
"I want to thank everyone for your support that has given me the opportunity to achieve the changes Taiwan needs in another four years. I will never let you down,"
 During Mr Ma's presidency, regular direct flights and shipping links have been established with China and a landmark trade deal has been signed that cuts tariffs on hundreds of Taiwanese exports to the mainland.
Meanwhile, before Ma gave his victory speech, KMT Honorary Chairman Lien Chan touted his achievements over the past three years, saying Taiwan should continue looking ahead under Ma's leadership.
He said Taiwan's external relations have made great progress since 2008 and that progress made in cross-Taiwan Strait cooperation in recent years is "of great importance for the people on both sides of the strait."
Over the years, Taiwan and The Gambia have built strong bilateral ties and with the re-election of both Presidents Ma and Jammeh, some analysts believe that the relations will be further strengthened.
Read Other Articles In Article (Archive)