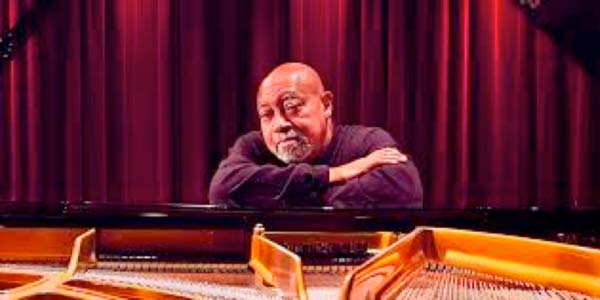 Back in 2011, we were introduced to a new concept in jazz, called "Jazz and Democracy". It is an idea that tries to link the jazz idiom to the understanding of democracy.

At first glance, the concept seems a little far-fetched and somewhat ambitious, but upon closer review, one could see the correlation between the two. Jazz and democracy is a music integration curriculum linking the arts, (i.e. music) and the humanities (history).
The concept was developed in the United States by Wesley J. Watkins IV, PhD, also known as Dr. Wes and is based on a hypothesis that Dr. Wes was investigating since he was an undergraduate student.
The goal is to inspire students to become active and offer positive contribution to their communities. It is a music centered curriculum with genuine links to other subject areas that can increase student identification with school, impact academic engagement and have a subsequent effect on overall academic success among those with an affinity for music. A good example of this is when students create a rap to memorize their history lesson. This process becomes engaging and effective while offering students a new approach to learning.
The jazz and democracy project uses jazz as a symbol or metaphor to teach and cultivate a good understanding of American democracy. When done properly, it brings democracy to life, enriches the study of history and encourages youths to become active and positive contributors to their communities.
It uses literary, aural and visual content in addition to kinetic activity to teach children about critical thinking, cooperation and peaceful negotiation. It also enriches the core curriculum while providing arts education and fosters jazz appreciation.
The study of jazz and democracy provides students with the means to see hear and experience concepts that are fundamental to democracy. It was spearheaded by Dr Wes during the 2007-2008 academic years at the Thornhill Elementary School in Oakland, California. Dr. Wes is an arts education activists who is also an avid music lover, especially Latin jazz and jazz itself. He studied at Stanford University and at The International Center for Research in Music Education, University of Reading, England. He visited the Gambia a few years back with a group of jazz musicians and gave lectures at select schools to introduce the Jazz and Democracy concept and share his knowledge on jazz and promote jazz appreciation.
Jazz appreciation is done in many ways, but one of the most popular activities associated with jazz appreciation is the staging of concerts and jazz festivals.
The Montreux Jazz Festival in Switzerland and the Newport Jazz Festival in Rhode Island are well known for their history and attraction to jazz lovers worldwide.
Another festival that has become very popular and is indeed the most important jazz festival in Africa is the Saint Louis Jazz Festival in Senegal. It became very popular since the 1930's and continues to draw huge audiences and participation from notable personalities in the jazz world. It is held every year and has become an important contributor to the tourism industry in Senegal.
Our feature this week is on someone who was the main attraction at this festival in 2011. He is also a jazz educator and a practicing musician.
His birth name is Kenneth Barron and he was born in Philadelphia, Pennsylvania on June 9th 1943. He first came to wider recognition when he joined the Dizzy Gillespie quartet in the 1960's as a piano player. He studied and graduated in Arts from Empire State College in New York City in 1978, but started playing the piano at the age of twelve, and by the time he was fifteen years old, he was playing with Mel Melvin's rhythm and blues band.
As time went on, he gained more experience while playing with drummer Philly Joe Jones and saxophonist Jimmy Heath as well as multi-instrumentalist Yusef Lateef. He has a distinguished career as a soloist and leader, and has also served as one of the most dependable sidemen in all of post-bop mainstream jazz.
Though he was born in Philadelphia, his recording debut as an improvising artist took place shortly after he moved to New York in 1961 and made the first of many albums with his brother, saxophonist Bill Barron.
In 1962, Kenny would join trumpeter Dave Birons who was a member of James Moody's bop orchestra. It was through Birons that he met Moody who would later play an important role in Barron's career, hiring him to perform at the Village Vanguard and taking him to join Dizzy Gillespie's band.
Kenny stayed with Moody and Gillespie until 1966 during which time they performed at clubs and concerts throughout France and England.
In 1967, Kenny played with trumpeters Jimmy Owensand, Freddie Hubbard and saxophonists Joe Henderson and Stanley Turrentine. In the 1970's, he made a lot of records with flute men James Moody and Yusef Lateef and bassist Ron Carter and Buster Williams.
While playing with all these musicians, Kenny would maintain a combination of freedom and discipline and developed a stylistic range that continued to widen as he went on to play with violinists Michal Urbaniak and John Blake, drummer Elvin Jones and trombonist Ray Henderson.
In the 1980's, Kenny composed and played the sound track to Spike Lee's movie "Do the Right Thing". He became a founding member of the band "Sphere" with Charlie Ross, Buster Williams and Ben Riley all of them former associates of Thelonius Monk.
Barron's history of collaborations and accomplishments span a period of fifty years and paints a panoramic picture of his lifelong devotion to music. He is a respected educator who has taught at Rutgers University, Julliard and Manhattan School of Music.
He continues to create music of exceptional quality and substantial depth using that fundamental jazz instrument, the piano.
We hope you enjoy reading this piece and that you find the correlation between jazz and democracy fascinating.
Read Other Articles In Article (Archive)