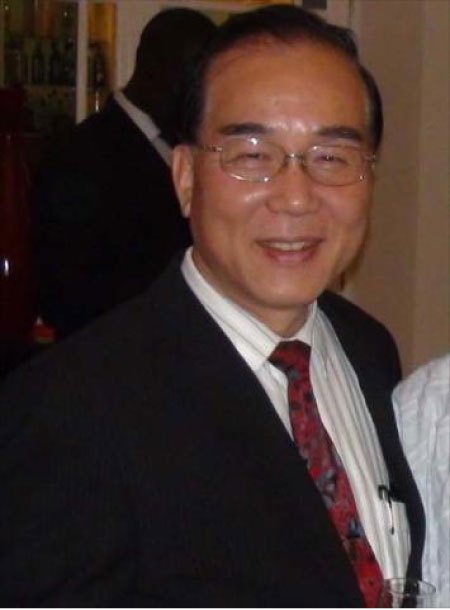 The Gambia government's strides to improve agricultural productivity in the country have received yet another boost, following the presentation of a cheque yesterday for US$2, 921, 317.00 by the Republic of China on Taiwan to the government.
The cheque was presented to the Secretary General and Head of the Civil Service, Dr Njogu Bah, by the Taiwanese ambassador to The Gambia Samuel Chen, for the procurement of tractors and other farming equipment for the production of groundnuts, corn, rice, among others.
Speaking at a brief ceremony held at the Office of the Secretary General at State House in Banjul, Ambassador Chen described Taiwan as a good partner of The Gambia, noting that as countries, we must work together.
"Since The Gambia has a crop failure and agriculture is very important for the country, Taiwan is delighted to give their support in this area, and we hope this donation will be helpful to both the government and the farmers," Ambassador Chen stated. 
He expressed optimism that the amount presented will enhance the agricultural development of The Gambia and improved the national economy.
In receiving the cheque on behalf of the Gambia government, Dr. Bah commended the Taiwanese government for presenting yet another cheque to the Gambia government. 
"On behalf of the Gambian leader we want to thank you very much for this show of support and solidarity," he said.
Recalling that a few years ago President Jammeh called on Gambians to eat what they grow and grow what they eat, Secretary General Bah described President Jammeh as the number one farmer in The Gambia, who leads by example.
According to him, President Jammeh has invested a lot in getting tractors, and gave them out to farmers so as to enable them increase productivity.
"It is also on this same lines that he has decided to get new tractors and equipment to the farmers before the rainy season," he said, adding that this will be good news for the farmers.
"President Jammeh has always said that the Gambia's relationship with Taiwan is not about money and has never been about money; it is a relationship based on shared values and principles, mutual respect and care for one another," he stated.
This support and solidarity, he went on, is not only Taipei that is providing support to The Gambia, but The Gambia has also been standing side by side with Taiwan in all domains, defending and advocating for the cause of Taiwan.
Commenting on the bilateral ties between the two countries, SG Bah noted that this is growing from strength to strength and can be proven by the recent visit of the Taiwanese President to The Gambia.
He assured the Taiwanese ambassador that The Gambia under the able leadership of President Jammeh will always stand by its side.
Read Other Articles In Article (Archive)