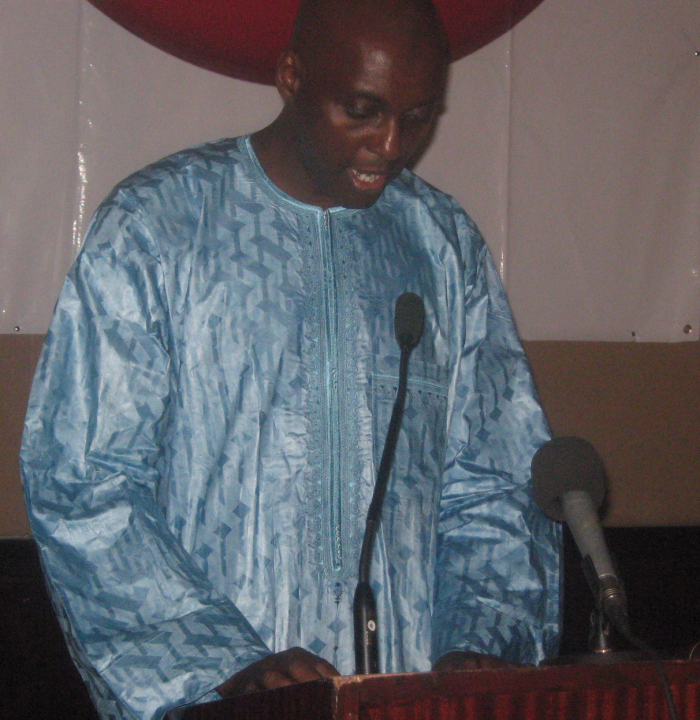 Modou Taal, Honorary Consul of South Africa to The Gambia has hailed The Gambia's unflinching support towards the FIFA World Cup, which has since got underway in South Africa last Friday.
"I am extremely delighted and satisfied with the tremendous support the Gambian people, including the President of the Republic of the Gambia Sheikh: Professor: Dr: Alhajie: Yahya A.J.J Jammeh has rendered towards the hosting of world's most prestigious tournament in South Africa," Taal was speaking to the gathering, as part of the activities marking the end of a seven-day extensive campaign on the countdown to Africa's first-ever World Cup currently gaining momentum in his home country (South Africa) at the Sheraton Hotel and Resort last Thursday.
According to him, the World Cup held in Africa for the first time in the annals of the continent is a key tool to Africa's integration, given the fact that such a high-profile event of this magnitude promises a greater integration for not only the host, but for the entire continent at large, both socially and economically.
Taal who repeatedly expressed his satisfaction for the tireless support the Gambian people offered on the countdown to the event remain confident that African teams can make a huge impact in the tournament.
But whether the six African contenders are capable of causing a big upset against some power houses in world football or even winning the coveted title remains to be seen following a string of dismal performances by the likes of Cameroon, Nigeria, Algeria, as well as a 1-1 draw by the host in the first game of the tournament.
Many pundits believe Ghana could be one of Africa's pride following a perfect start to the competition with a narrow 1-nil win over Serbia in their opening game of the tournament.
Ivory Coast could also be one of the title challengers, considering the calibre of players at their disposal.
Read Other Articles In Article (Archive)