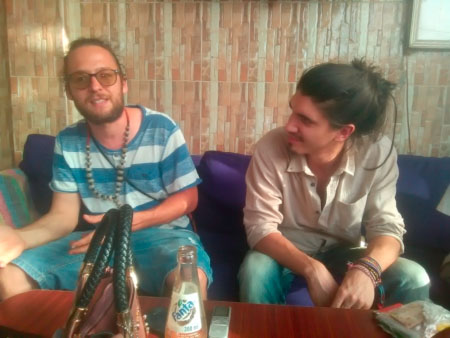 As part of plans to promote their music and cement the inter-cultural exchange between Gambia and Switland, Swiss musicians are currently in the country to promote their music.

According to the musicians, they would perform on Saturday at Satellite Club in Abuko.
Elijah Salomon, the band vocalist informed journalists during a press conference on Monday at Jacaranda Restaurant that they are going to release an international EP in 2020, which is also featuring songs that has been recorded and played in The Gambia. He said their purpose of coming to The Gambia is to promote their music and cement the intercultural exchange between the two countries in the area of music.
"This is my sixth time in Africa to spread the message, and this time we come with a full band and we are ready to do some performances. The band is about reggae and dancehall," he said.
He said he learn from each member of the team on how to go ahead in the music and that has give him a lot of motivation and inspiration.
He said Gambia is an international collaboration for them, trying to promote the intercultural exchange between Swiss and The Gambia.
According to him, there are many Gambians in Switland as many Swiss also come to The Gambia.
He said from this show, the Swiss-Gambia association will build the relationship between both artistes, as well as the government. "We are well prepared for the show this Saturday and I am happy to be here in this time to present my song live to The Gambian crowd."
Read Other Articles In Article (Archive)