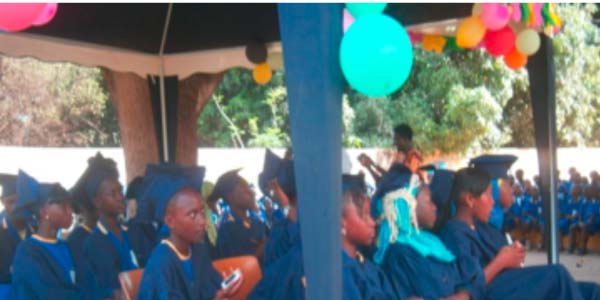 Swallow Primary School Friday held it graduation ceremony for Grade 6 pupils at a ceremony held at the school grounds in Manjai.
Annette Jaiteh, principal of the school, said this was a big day for the school, as all the children did wonders in their examination and they are proud of them, adding that they are proudly sponsoring them up to Grade 9.
She said with the commitment of the school teachers and the pupils they are able to make all the children able to read very well.
They provide quality education, and the pupils are not paying school fees, she announced.
Fatou Jallow, a former teacher of the school and the guest-speaker, said discipline was key in education.
Discipline is the practice of people obeying rules, and pointed out that if the organs in the body are not disciplined, they would not work accordingly.
She added that discipline helps children how to take care of themselves, and it was the first requirement in creating a learning environment.
To be successful in the classroom, teachers must understand the various approaches to discipline.
Madam Jallow said discipline requires knowledge, skills and self-confidence, adding that children misbehave because they are children, they need attention, lack knowledge, feel bored, unloved or are in need of guidance.
There are many discipline models for teachers to deal with misbehaving children, and as teachers they must put this into consideration.
Teachers need to see the children as their own biological children, and parents should be partners in development to also discipline their children at home.
To the pupils, the guest-speaker urged them to respect and obey their teachers at all times. 
Read Other Articles In Article (Archive)