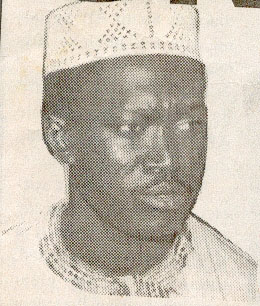 The Supreme Court's five-member panel of judges on Monday heard the criminal appeal case filed by Abdoulie Conteh, former Mayor of Kanifing Municipal Council, against the state.
Abdoulie Conteh's appeal was in respect of his acquittal by the High Court, which was overturned by the Court of Appeal following the state's appeal against his acquital. The appellant is now appealing at the Supreme Court against the Court of Appeal's decision.
At yesterday's hearing on the matter, Lawyer Omar Njie, who held brief for the appellant's counsel, told the court that the matter was for mention. He added that the appellant had been served with the records of proceedings on 18th June 2008. He informed the court that they have gone through the records of proceedings and noticed that some documents that were filed at the Court of Appeal were missing.
Lawyer Njie further informed the court that the appellant's counsel was not invited to ascertain the records of proceedings but was served with same. They therefore applied for the matter to be adjourned.
The Director of Public Prosecution, Emmanuel Fegbenle, responded that the appellant has received the records of proceedings since 13th June 2008. He said the state respondents also noticed that the appellant's appeal was filed out of time and they filed a notice of objection to that effect. He said they are not objecting to the adjournment of the matter.
The matter was at that juncture adjourned until the next session of the Supreme Court.
The five-member panel of judges are Chief Justice Abdou Kareem Savage, Justice Jones Doste (Ghanaian), Justice Irene Mambilima (Zambian), Justice Niki Tobi (Nigerian) and Justice Gibou Janneh.
Read Other Articles In Article (Archive)