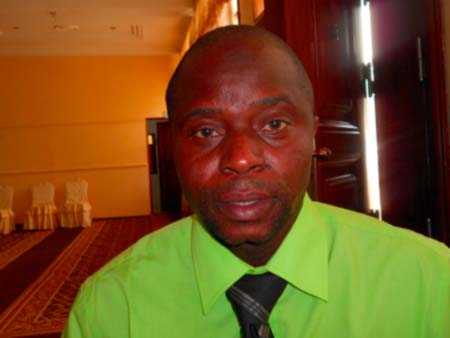 About one hundred suppliers and contractors within the Greater Banjul Area recently ended a three-day training on procurement Act, at the Paradise Suites Hotel.

The training was organised by the GPPA and funded by the African Development Bank through the Ministry of Finance.
Speaking at the training, Lalo Danso, director of procurement policy and operation at GPPA, said the training was organised by the Ministry of Finance in collaboration with the GPPA.
He said GPPA is the regulatory authority and the institutions are the custodial of all the procurement laws, hence the need to build their capacity.
It was one of the GPPA's fundamental functions to make sure that the capacities of institutions are built in relation to procurement.
According to Mr Danso, since the beginning of 2007, there were series of training organised by GPPA on public procurement act.
He also acknowledges working with the Ministry of Finance through sponsorship from the African Development Bank.
Mr Danso disclosed that the AfDB provided them with funding through the Ministry of Finance, adding that it is the responsibility of GPPA to conduct activities to build the capacity of the procurement actors within government ministries.
He said the exercise that started two to three months had trained about one hundred economic operators or suppliers at upcountry level.
He said the training was held to sensitise and build the capacity of suppliers on procurement issues.
Mr Danso further stated that GPPA had realised that many suppliers, especially small and medium-size enterprises, are not conversant with the rules and regulations of the procurement act.
Therefore, he added, it was important to organise such trainings for suppliers and contractors.
Also speaking were Essa Bah and Fatou Cham, participants who expressed delight and appreciation to be associated with the training on public procurement rules and regulations act.
They assured GPPA and the sponsors from the African Development Bank through the Ministry of Finance that the knowledge gained during the three days would be vital to their daily life.
Read Other Articles In Article (Archive)