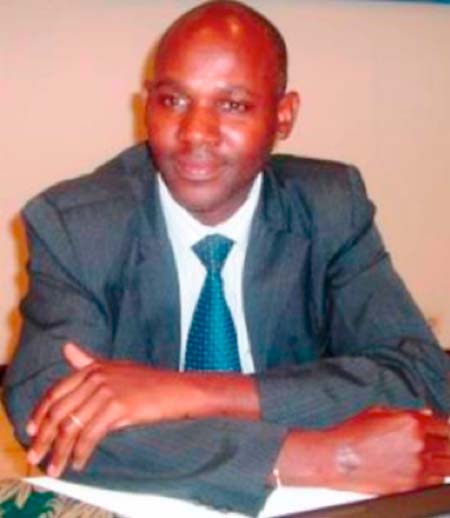 The Gambia Standards Bureau, in collaboration with West Africa Quality System Programme (WAQSP), will be holding a National Quality Award in May 2017.

The launching was held at the Sheraton Beach Hotel in Brufut.
The aim of the award is to promote a quality culture within the public and private enterprises, encourage the embracement of quality performance among these enterprises.
Speaking at the launching, Dr Omar Touray, Chairman of the organizing committee, said the National Organizing Committee was established in November 2016 and it brings stakeholders from different facets of society.
Dr Touray describes the 'Quality as crucial and they should make sure that standards are mainstreamed at all levels of society.
Papa Secka, Director General of the Gambia Standards Bureau, said the National Award is in line with their policy and they intend to do it annually.
Secka describes it as everybody's business and all must play their role to ensure that quality is achieved.
Speaking at the launching on behalf of the Trade Minister, The deputy Permanent Secretary, Lamin Dampha, said the country has been faced with the challenges of weak national quality infrastructure which makes it difficult to fully realize the benefits of participating in global trade.
"This is because of a deficit in the quality of our products and services which has been a major obstacle to their acceptances by our international trading partners."
According to PS Dampha, this has led to several rejections and rapid alerts from "the countries where we export our products".
"Furthermore this deficit has impeded industrial growth and expansion and has made it difficult for the State to fully protect consumer health and safety and ensure fair trade and value for money, for goods and services."
This is the reason why quality awards are regularly organized in some ECOWAS members' countries, Mr Dampha said.
He explained that ECOWAS will for the first organize Quality Award in June 2017, adding that it aims to reward the best organization in the region thus rewards the quality effort at the national level.
The Gambia, he said, is expected to participate in the ECOWAS Quality Award but must organize its own Quality Award first to select its winners that will be presented to compete at ECOWAS level.
Ricardo Veldo, UNIDO Consultant, who gave presentation on the ECOWAS Quality Award, said that any national organization wishing to participate in the ECOWAS Award must also participate at the National Quality Award.
Read Other Articles In Article (Archive)