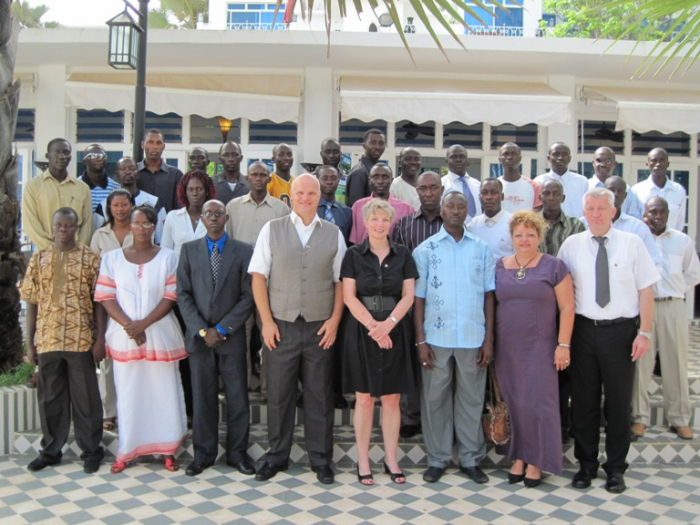 Director General of the NDEA

Dear participants,

Ladies and Gentlemen,
It is a pleasure to be here with you today to open this seminar.
This workshop is particularly well timed because it is supporting your President's goal to prevent and disrupt crimes such as drug trafficking.
Let me thank also the German Criminal Police for their hard work to put this seminar together. The success of this workshop will be the interaction that you have among yourselves. Let them get to know you, and I guarantee that this will be a success.
It is evident that illicit trafficking can only be dealt with successfully if we all work together to confront it.
We are fully aware of the importance of working with international partners, African partners, interagency partners to help bring about peace and stability.
Drug trafficking is one of those destabilizing factors that must be addressed. It is a threat to the international security that no country can be safe from its harmful effects. That is why countering narcotics trafficking is a subject of increasing importance.
We believe that we must have as many partnerships as we can have, and those partnerships are important as we work together to help bring about stability that we all desire, wherever we are. 
We believe that an integrated approach is indeed the best approach. It allows us to bring together our resources and talent. None of us can do it by ourselves. Each of us can contribute to the accomplishments of this noble task, as we seek to protect our people and our institutions of government from illegal trafficking.
It also helps promote a unity of effort that encourages us to dialogue in areas where agencies and countries can bring a more coherent approach to the problem set as we account for our different views. We are stronger because of that difference, and when we come together, we can use that to make our overall efforts that much stronger.
It doesn't matter how large or how small a nation is, that is totally irrelevant. What is relevant is that each nation has a role to play and can make a contribution in helping reduce this global threat that we are all affected by.

I wish you a great and successful seminar, but more importantly, a seminar that will allow you to go home and use what you've gained here, to include your contacts, to help us address a global threat that we together can defeat.


Thank you very much.


Read Other Articles In Article (Archive)