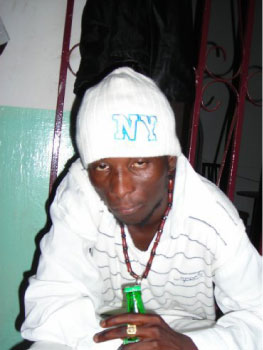 DJT10, a Gambian star dancer and high-profiled DJ, is putting everything together in preparation for his upcoming show and dancing competition.
The show, which is to take place this Saturday at Father Farell Hall at Westfield where the surrounding is expected to be entertained as part of the weekend joy.
Points Entertainment was also informed that the programme is one of the most talked about and long awaited events.
Speaking on Wednesday at his residence in New Jeshwang, DJ T10 said he is not just a DJ by name but by profession and that his last show made a mark in the lives of the people present. "That's why this time everybody is preparing for it," he said. "There are people out there who have talents in fashion and dancing and they can only discover themselves during shows like the one I will do on Saturday."
He also said the show would be one of the hottest he has ever had, adding that winners would go home with handsome prizes, which he says is a sign of encouragement to them.
T10 is competent in what he is doing and confident that anyone present at the show would have fun and would wine and dance along with the competitors till day break. 
He therefore calls on the people to come out in their large numbers, saying: "This is Tobaski weekend; let's celebrate it to the fullest and let no one come alone; everyone should come with their loved ones and enjoy the night because the night will be too cold for one to come alone and leave your loved one behind."
The ticket is D50 flat and there will be drinks for sale, Entertainment was told.
D1, 000 will be awarded to the best star girl, says T10, adding that there will be a free mixed tape for the first fifty people to enter the hall.
The show will be graced by musicians and DJs, the star DJ promised.
Read Other Articles In Article (Archive)