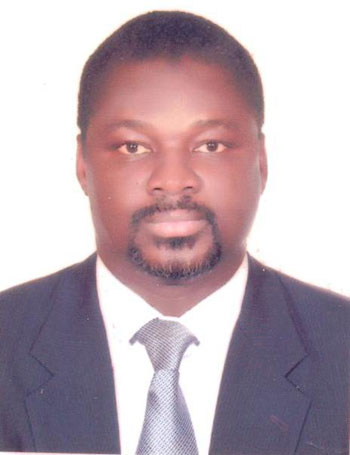 National development is a progressive and constructive process of engaging all citizens in building social cohesion, economic prosperity and political stability, thus the involvement of the youth in national development is a must, says the Minister of Fisheries, Water Resources and National Assembly Matters, Lamin Kaba Bajo.
Minister Bajo made this statement during the 17th Anniversary of the 22nd July Youth Conference at the Friendship Hostel in Bakau on the theme: "Mobilizing positive youth energy for enhancing national development".
Young people should be social actors of progress, he says, adding that they are a crucial segment of a nation's development and their positive contribution therefore is highly needed.
However, he noted that Gambian youths are endowed with great talents, gifts and potentials, most of which are yet to be fully tapped, whilst emphasising that the knowledge, skills and principles they have acquired over the years could be used as tools for "the development or otherwise" of the nation.
"This philosophy has been the hallmark and the guiding principle of the July 22nd Revolution since 1994, that the young men and women are at the centre stage of the development parameters of my administration," said Minister Bajo
Given the massive challenges ahead, Minister Bajo advised the youths saying; "We must all continue to strive and work harder than ever so that together we can leave a solid foundation upon which the next generation will continue the process of nation building."
He said that this year, through the district youth farm project initiative, the Gambia government "is providing greater opportunities to young people in agriculture".
"These farms have huge potential to not only contribute to our food security campaign but also to contribute towards youth empowerment," he added. "Young people should commit themselves 100 % to national development and begin to get engage din any viable sector of the economy positively and productively."
He further challenged the youth to change their attitudes, reiterating that nursing negative attitudes is one of the main obstacles in developing this country.
He also implored on the youth to appreciate their moral values. "We have a responsibility to build a youth core for the development of this country," he noted, while calling on them to embrace their culture, as youth empowerment "must be accompanied with morality".
Other speakers on the occasion included Alieu K. Jammeh, permanent secretary at the Ministry of Youth and Sports, and Bakary Jaiteh, youths desk officer at the APRC Bureau.
The two-day conference that brought together 150 youth across the country was organised by Ministry of Youth and Sports in collaboration with the National Youth Council.
Read Other Articles In Article (Archive)