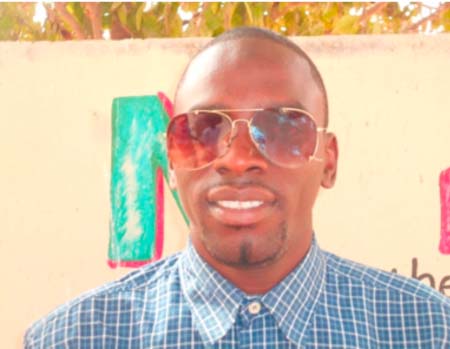 The UDP candidate for Old Yundum constituency Abdoulie Ceesay has assured the general public that currently UDP has the upper hand in Old Yundum constituency.

He said based on the popularity and support base of the party in the constituency, there is no doubt he would emerge winner of the parliamentary seat.
In an interview with The Point newspaper, Mr Ceesay said he is social worker and a development practitioner, adding that he had worked with the community at the grassroots level for years.
He said having worked with the communities for ages, he knew what are the concerns of the communities in his ward.
He explained that the rationale behind him contesting in the forthcoming election is to make positive change in the parliament.
The UDP candidate said one of his priorities for Old Yundum is to initiate women empowerment program in Old Yundum. This is due to the fact that women are key in nation building.
"I want to come up with a strategy to work with women to give them available skills to generate money for their livelihood.
Mr Ceesay said by virtue of his work over the past 10 years, he is expected to get the support of the people and win the elections.
He said contesting under UDP ticket has more advantage, but then I respect my opponents, and I will not underestimate them, as they are also good but having in mind that UDP, as a party is very powerful.
Mr Ceesay said for the past twenty-two years of the APRC, now that we need change and for sure, at the end of the day, UDP win emerged from the winner of this seat in Old Yundum constituency. He said the reason been UDP have the right candidate.
He also advised his supporters to maintain peace during and after the election campaign, saying that without peace and stability there will be no meaningful development.
He said people need to know that at the end of the day, one must win and if that happen electorates should demonstrates high sense of commitment to maintain peace and stability and accept defeat.
He also noted that people need to know, we are one people, one nation, therefore we need to main peace and it is the development of any nation.
He assures the supporters that peace is fundamental, and need to go ahead to kit and work towards the development of our nation.
I assure the general public that at the moment, the UDP aspirant candidate has the upper hand in Old Yundum constituency.
Read Other Articles In Article (Archive)