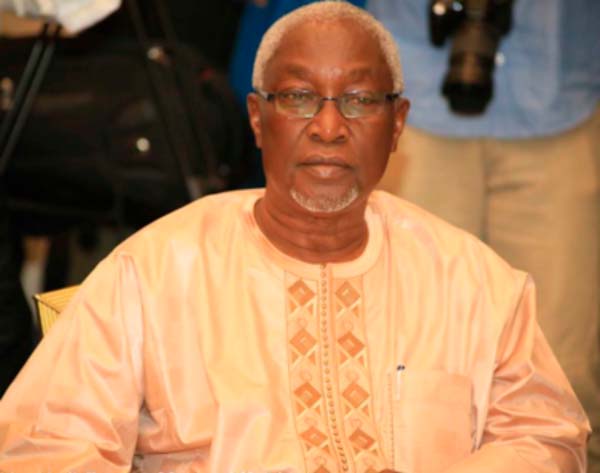 The Gambia Government through the Plant Protection Services, the Ministry of Agriculture and the Food and Agriculture Organization of The United Nations (FAO), Tuesday organised a one day stakeholders sensitisation workshop on Fall Armyworm (FAW) at the Kairaba Beach Hotel.

The workshop funded by FAO, was aimed at raising awareness on the Fall Armyworm and to help kick-start strategies to effectively respond to the looming threat posed by the ravaging FAW that has already devastated crops in several countries in Central, East, Western and Southern Africa.
Fall Armyworm, is an insect pest of more than 80 plant species, causing damage to economically important cultivated cereals such as maize, rice, sorghum, as well as vegetable crops and cotton.
It is the larva stage of the insect that causes the damage.
Speaking on the occasion, Hon. Omar Jallow, Minister for Agriculture, said the damages pests cause are a serious deterrent in Agriculture, hence the need to be effectively managed to avoid massive crop losses.
Minister Jallow disclosed that developing countries are in the process of intensifying their agriculture to meet national demands for food and to increase agricultural exports.
"New crops have begun to replace traditional crops either as potential export commodities or as substitutes for imports. Such intensification could lead to increase pest problems and reliance on external inputs."
The new Gambia has agricultural development high on its agenda, the minister highlighted, adding that the government was committed to the millennium development goals.
For her part, the FAO country representative, Dr Katepa Kalala, said the Fall Armyworm was first detected in central and western Africa in early 2016, mainly in Sao Tome and Principe, Nigeria, Benin and Togo.
She said in late 2016 and 2017, it had spread to Angola, Botswana, Burundi, Cote d'Ivoire, Democratic Republic of Congo, Ethiopia, Ghana, Kenya, Malawi, Mozambique, Namibia, Niger, Rwanda, Sierra Leone, South Africa, Tanzania, Uganda, Zambia, and Zimbabwe, and it is expected to spread further.
Dr Kalala added that the pest is native to tropical and subtropical regions of the Americas, adding the adult moth is able to move over 100km per night and over 2,000 km during its life cycle.
High infestation could lead to significant yield loss as currently being experienced in Ghana, Kenya and Southern Africa, she said.
She said the Food and Agriculture Organization of the United Nations advisory noted that Fall Armyworm could not be eradicated from Africa but pesticides may be needed to control the pest locally.
Read Other Articles In Article (Archive)