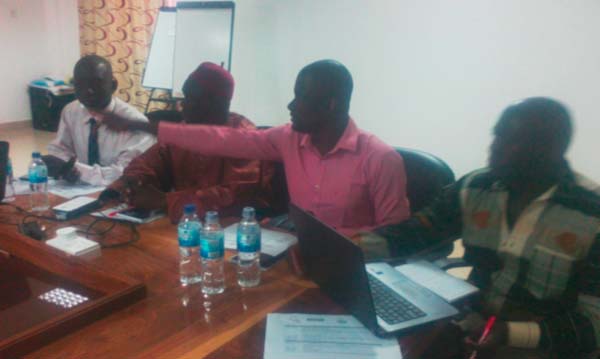 The National Alliance for Food Security (NAFS), in collaboration with ActionAid-The Gambia, the International Food Security Network and the Ministry of Land and Regional Governance, commenced a two-day multi-stakeholders meeting to look at the status of the ongoing national land policy development on Wednesday.

The forum brought together stakeholders from different institutions and was held at the ActionAid Conference Hall in Kanifing.
In his statement, the project coordinator for National Alliance for Food Security, Momodou Lamin Saidykhan, said food security could not be dealt with in the absent of policy guidelines, ownership, control and access.
Mr Saidykhan said that, over the years, the Alliance; in partnership with ActionAid, has engaged in a series of activities aimed at empowering small-holder farmers as well as engaging policy makers to understand the need for a land policy that grantees the land ownership of all.
"Women are contributing almost 80% of the food that we are consuming at the household level and yet still they own less than 2% of the land," he said.
This, he said, led the national alliance to take the lead to bring stakeholders together to discuss the development of this new policy formulation.
For his part, the Chairman of National Alliance for Food Security, Lamin Fadera, recalled that on 19 December 2016, NAFS in collaboration with partners organized a day meeting of stakeholders on land policy and the formation of multi-stakeholders platform on national land use and management policy.
Ebrima Tamba Jammeh, Secretary General of the National Council of Sefolou, also spoke at length on land policy, noting that it was timely in bringing stakeholders together to discuss about the new policy on land.
In his opening remarks, Buba Khan, of the Africa Advocacy Office, said the meeting could not have come at a better time than now.
He emphasised the importance of land.
According to him, a lack of policy for land security in The Gambia remains a cause of concern, noting that land is life.
He challenged the participants to share views during the consultative meeting in order to generate good policy guidelines.
Read Other Articles In Article (Archive)