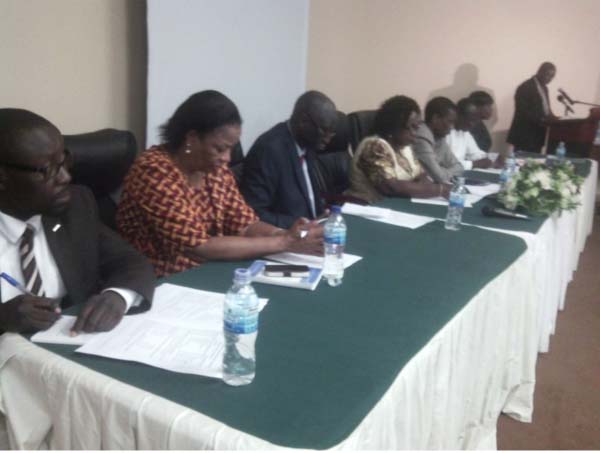 The Ministry of Higher Education, Research, Science and Technology (MoHERST), in collaboration with the World Bank, has conducted a study on youth employability in The Gambia.

The consultants have submitted its findings, which the ministry shared with other stakeholders.
Delivering his welcoming statement at the workshop, held at Ocean Bay Hotel in Bakau on Tuesday, Yaya Sireh Jallow, permanent secretary at the Ministry of Higher Education, Research, Science and Technology, said the conference was the result of a long standing partnership between the Ministry of Higher Education and the World Bank in the domain of capacity development.
He said that earlier this year the ministry, in collaboration with the World Bank, commissioned a study on youth employment in The Gambia, design to investigate and shed new light on the vexing issue of youth employment.
PS Jallow told participants that the importance of youths as the cardinal issue of development and progress could not be over emphasised, adding that the study was yet another milestone in the national struggle to develop the human capital of the country.
For his part, James Gomez, Minister of Fishery, Water Resources and Environment, said having spent 27 years of his life working with young people at YMCA, he wanted to emphasise that the youth has to change.
According to Minister Gomez, youths have been misused in the past, adding that some have became subjects.
"We have to give the young people the skills to enable them to be the masters of their own lives and they must be given training to understand that there is dignity in labour," he said.
He said, "When you look at skills development around the country, it is always difficult to find a good technician whether it was for welding or carpentry."
"We find that people from outside The Gambia are more skilled and they are doing the best job and our young people are not involved," he added.
He said the policy framework being discussed would enable the government to reach out to young people to give them the leadership they deserve and to give them the skills they deserve so that they could become the leaders of today and not the leaders of tomorrow.
Mr Gomez further said the findings of the study would map out strategies that the government could use to make a difference.
He said during the transition they had seen the contribution of the young people to bring The Gambia to where it is today.
Gomez said entrepreneurship was one step or one area that could make a big different for them because the private sector could not employ all the young people.
"We do know also that government cannot employ all the young people, so it is important that our Gambian young people become entrepreneurs, have good skills and make sure that they do something that will benefit them and their own families," Minister Gomez said.
In conclusion he said, "Youths must create the need for themselves in the community."
Read Other Articles In Article (Archive)