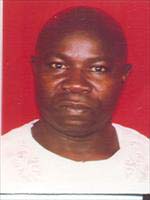 Hello and a warm welcome to yet another edition of Personality of the Week, your weekly column aimed at bringing prominent Gambians and non-Gambians alike into the limelight.
In today's edition, we bring you the profile of a man who while sighting him on the move, coupled with his diverse political background, symbolized and in fact proved beyond reasonable doubt that loyalty and commitment to the development of ones country pays.
He is Yankuba Colley, former Mayor of the Kanifing Municipal Council (KMC) and ruling APRC party National Mobilizer.
Born to the late Amaranding Colley of Tallingding Kunjang and Fatou Njie of Essau village in the Lower Niumi district of the North Bank Region, Colley started his educational career at Malfa Primary school in Banjul in 1966.
At the age of two years, Yankuba lost his father, which led to him being moved to Banjul to stay with his late sister called Fatou Sonko at Campama.
"We were the founders of Tallinding Kunjang and we belong to the society of Tallinding called 'Sabijinding'," Colley explained.
Recalling, Yankuba Colley stated that during their school days in Banjul, he was a good footballer for his school team at a time when school sports was at its best.
From Malfa Primary school, Colley transferred to Wesley Primary school then to Kafuta Primary school in the West Coast Region due to his "stubbornness" and the need for him to be "transformed."
"In Banjul in those days, there was a park in Banjul called Tarty Park around Box Bar where I was brought up because my parents knew the type of person I was," he stated.
At Kafuta village, he was staying with his cousin brother in the name of Bakuku Sonko. While in Kafuta, Yankuba sat to his Common Entrance Examination in 1976.
"At Kafuta, I experienced a lot because it was there that I knew the way people farm and the most amazing thing in Kafuta was that I do wake up early morning to read the Quran at one Gitteh's compound," Colley explained.
After his Common Entrance Examination, Colley moved back to Tallinding and enrolled at Crab Island Secondary School in Banjul. Upon completion of his secondary school education at Crab Island, Colley joined the Gambia Police Force in 1982.
In 1992, Colley retired from the Police Force and travelled to London, England, where he studied Public Administration for two years.
"After completing my studies, which was made possible thanks to my personal efforts and that of some genuine friends based in the UK, I came back home," he further explained.
The former Kanifing Municipality Mayor recalled that the first post he occupied under the APRC regime was that of constituency chairperson for Serrekunda East constituency and ward councilor.
In 1996, Colley was selected to serve as APRC constituency mobiliser for Serrekunda East.
Explaining how he got to his Mayoral seat, Colley recalled that it was the people of Serrekunda East constituency who asked him to be their councilor for Tallinding ward.
"I refused but they insisted that I should represent them in the Council and thanks to the encouragement I received from my late brother and the rest of my family, I accepted to run for the post," he stated.
"They (the people) went out to buy my nomination form, nominated me and campaigned for me throughout but fortunately for me, I went unopposed.
"I served as councilor for Tallinding ward for five years during which I served as both acting deputy mayor and mayor of the Kanifing Municipal Council," he explained.
According to him, all the 17 councilors within the Municipality went out to seek for the mayoral position and as the incumbent by then, I was able to get the support of the people and they said yes Yankuba.
Highlighting some of the achievements registered during his tenure as Mayor of the Kanifing Municipality, Colley said though he does not want to blow his own trumpet, he can proudly say that he was able to build a senior secondary school called 22nd July Academy formerly Charles Jaw Memorial Academy in Bundung.
"I also built many markets within my municipality and it was during my tenure as APRC National Mobilizer that President Jammeh won in all the constituencies across the country in the presidential election in 2011," he noted.
Read Other Articles In Article (Archive)