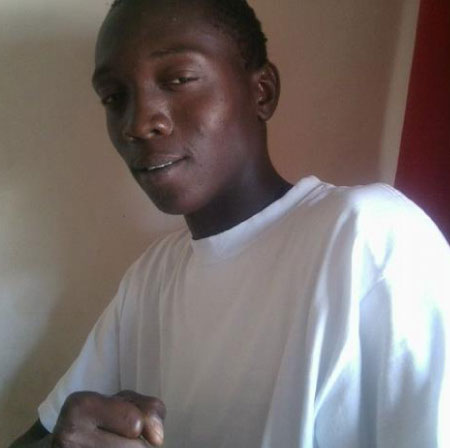 As the Gambian music is going from strength to strength, more artistes, producers and promoters are making ends meet to make sure that it reaches the space and the latest and hottest of artistes among them is BrainKracker who plays rap music as his choice.
The young and upcoming artiste continues to make waves in the music industry as his fans always give him the maximum support.
In a chat with Entertainment on Wednesday at The Point offices, he said he is busy putting finishing touches in the studio to become one of the hottest and best rap artistes in the country.
Babucarr Sambou, alias BrainKracker, who is originally from Kaur Wharf Town and now resides in Tallinding, started music since he was going to school.
According to him, he started with a group called Da Geez started by their brothers in 2009 and he and Killa Papi who took it from them in 2011 produced a single called "Baye Ak Dorm".
He said the song "Baye ak Dorm" was a heat song, and it is all about young people, especially the young men who are not employed and live with their families doing nothing but only to create problems for their parents.
BrainKracker said he started to do a solo recording song entitled Love Buhew, which actually involves talks about love. After the song they started to win the hearts of Gambians.
"I have been in the music scene for three years though it was tough because of the challenges we face as young musicians," he said.
He also said he has a two-year contract with Shy Boy Entertainment. "I also work with Hansen, who is also coming up in the system and he recorded his new song called "Kanla Nekh," he said.
"I recorded more than an album and all I need is financial support from the people," BrainKracher noted, adding that Gambian music is good nowadays as people are getting used to it and the new generation like it.
"I also work with other Gambian artistes," he said, adding that his lines are open to anyone who wishes to support him: 397992I or 7286I2I or email: BAIBUS@yGmail.com
Read Other Articles In Article (Archive)