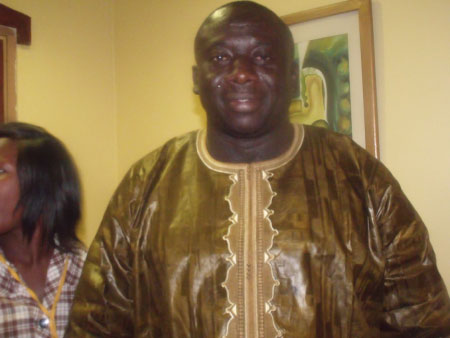 Welcome to another edition of Personality of the Week, the weekly column which profiles Gambian men and women of interest.
In today's edition, we bring you the profile of a man who has had a remarkable impact on Gambian football and is now one of the most respected members of Gambian society. He is Seedy Musukuta Buwa Kinteh.
Mr Kinteh was born October 10, 1966 in Pakalinding village in Jarra West District of Lower River Region.
He attended Pakalinding Lower Basic school before proceeding to Nusrat Senior Secondary school in Region One of Kanifing. He completed his school career at Armitage Senior Secondary school in Region Five of the Central River Region.
Mr Kinteh joined the Customs and Exercise Department in 1990 where he has remained ever since.
He currently holds the position of Senior Customs Officer.
However, it is his parallel career in Gambian football for which he is most celebrated.
In 1997, he formed the United FC football team in Bakau.
His main objective was to unite Bakau's youth and develop the town.
Mr Kinteh was appointed as the team manager for Bakau zone and the team won the trophy during his tenure.
Between 1998 and 2001, Mr Kinteh served as the Gambia Football Association's (GFA) welfare officer for the Under 17 national football team.
Between 2001 and 2004 he served as the second vice president of the GFA before being made first vice president in 2004.
He was elected as president of the GFA in 2005, a post he remained in until earlier this year.
While president of the GFA, he helped bring much success to Gambian football through decentralisation and the development of young talents.
Mr Kinteh has also served as a member of the inter club committee of the Conference of African Football  (CAF), a member of the FIFA  development committee 2012, and as a member of West African Football Union executive committee.
Mr. Kinteh has also served in a number of posts in numerous international competitions including the under 17 African Championship in Ghana, the 2009 under 20 World Cup in Canada and the 2009 Under 17 world cup in Nigeria.
Read Other Articles In Article (Archive)