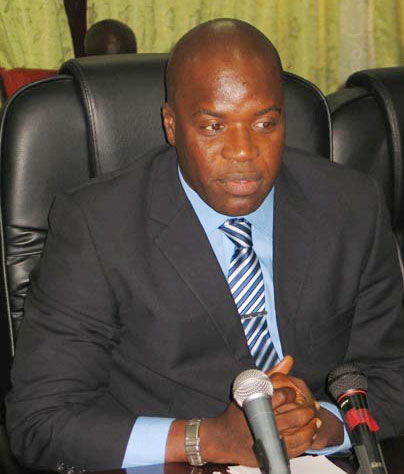 Sheriff M.L. Gomez, Minister of Youth and Sports, has confessed that the termination of the contract of former Scorpions coach Paul Put was in the best interest of The Gambia.
The Belgian tactician, who spent four years as coach of The Gambia's Scorpions, parted company with his former employers, the Ministry of Youth and Sports, who decided to terminate his contract in consultation with the Gambia Football Association (GFA) on 31 October 2011.
This decision came hot on the heels of The Gambia's shocking elimination from the AFCON qualifiers, which saw them fail to make any significant impact during the qualifying campaign amidst poor preparations and financial constraints that continued to take its toll on the progression of football in the country.
Some pundits believe Paul's departure was inappropriate but others who, over the years, became increasingly frustrated with the team's inability to appear at the Nations Cup, clearly stated with anger that it was the right time for the Belgian tactician to give chance to others following three unsuccessful attempts to deliver the good.
The Youth and Sports minister, who have been silent on the issue for a while, took time to react for the first time to the saga, saying: "When we took the decision to terminate the contract of the coach, we thought that was in the best interest of this country and we still believe it is in the best interest of this country and that is why it was done. That is history now and there is nothing that is going to reverse this process."
He added: "Once that was done, the idea was that we contacted the GFA so that they can give us the list of the people from whom they want to get the interim coach or the coach of the team in moving forward. We are now waiting on the GFA to tell us who."
Minister Gomez, who was responding to question put to him by this reporter regarding the termination of Paul Put, said Paul's contract termination was in respect of a contractual agreement, which was due.
Gomez went further to stress that The Gambia must concentrate on what we should do to move forward rather than the nation keeps looking backward, saying: "There is no interest for the Ministry in looking backyard; let us think of how to move forward. Let us concentrate on how we should develop sport in general and football in particular. I think that would add value to what we are doing rather than looking backyard."
The Youth and Sports minister was speaking to journalists at the end of the opening ceremony of a 10-day training programme for Physical Education Teachers, Athletics and Handball Coaches at the Independence Stadium in Bakau at the weekend.
He also took the time to respond to question pertaining to the possibility of his offices hiring a foreign coach to replace the dismissed Belgian tactician.
He said: "Hiring a foreign coach can come in many dimensions and in many ways. If it is necessary to hire another foreign coach, we will be looking at the process."
Read Other Articles In Article (Archive)