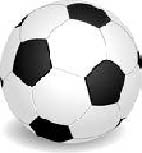 People of Sare Ngai ward, Wuli West District of Upper River Region, are using football to promote unity and understanding among themselves.
Locals in the 33 villages in the ward, under the guidance of the councillor, formed eight teams to compete in a ward tournament.
According to the Sare Ngai ward councillor, Alkali Kebbeh, they have realised that sport, especially football, has the potential of promoting unity among people.
The teams participating in the first-ever Sare Ngai ward tournament include Joloky, Kolinkang, Tubabou Sare, Dubiru, Sambaringdala, Jukudala, Pellel Pettel and Tunkandan Ndalang.
The teams, the organisers say, are named after the famous farmlands in the ward.
"What we did was, we selected some best players from almost all the villages in the ward to compete," Councillor Kebbeh said.
He added that over the years the villagers used to play each other but such games would most times end up in riot. "This is why this year we decided to change the strategy by picking players across the ward and mixing them to play, thus promoting unity among us," he said.
The tournament, according to the organisers, is yet to have sponsors. They are therefore appealing to the public to come to their aid.
On Saturday, Junkandan Ndanlang played and defeated Joloy in Gunjur Kuta as part of the tournament.
Read Other Articles In Article (Archive)