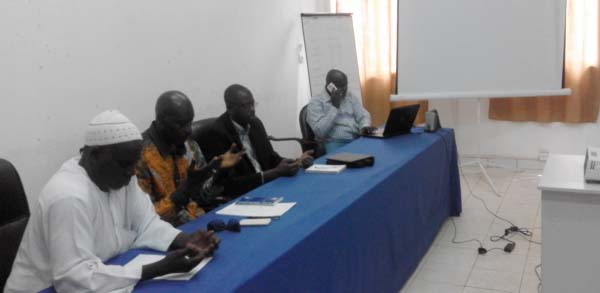 Social Forum The Gambia (SFG), a social advocacy group, on Tuesday organised a daylong strategic planning workshop at Tango conference hall in Fajara.
The programme, funded by Action Aid International The Gambia, brought together civil society organisations to contribute in the formation of a new medium term strategic plan of SFG.
Speaking on the occasion, Amadou S.O Taal, chairman of SFG, said the strategic plan that is being developed would guide the organisation for the next three years.
He pointed out that a vibrant social forum could play a very important role in making the world a better place through the collaborative actions of civil society organisations together with government.
"Social forum is not about doing concrete implementation such as building structures; it is about coming up with burning issues affecting the lives of many people as well as help solve the problems in form of advocacy," Mr Taal said.
He said the SFG will continue to advocate for the development of social issues in the country.
The social forum was initially established in 2001 in Brazil with the aim of addressing the burning issues affecting the lives of the people.
Omar Badjie, country director of Action Aid, said social forum provides a means of solving many pertinent issues affecting the lives of the people.
He said climate change, as a threat, could be looked at by social forum to advocate for the government to have good policies towards tackling it.
"This can only happen when we come together like this forum so that our voices can be heard," he said.
Mr Badjie pointed out that another social issue that societies are facing is inequality.
"Some people are getting poorer while just few people in world control almost all the recourses," he said."It is estimated that 1% of the world is holding about 99% of the world resources."
He further noted that it is such issues that people need to be engaging in discussion to get to the bottom of the problem.
Read Other Articles In Article (Archive)