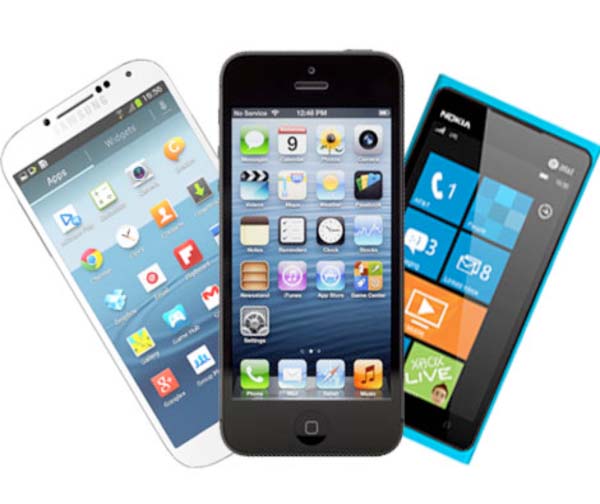 The advent of smartphones has ushered in complete paradigm shift in society; it has changed how people relate to one another in the physical world and how businesses are transacted.
Fifteen years ago, mobile phones only allowed users to make or receive voice calls on the move, play simple games and send text messages.
With smartphones, today people have access the internet at will as well as make video calls, take photos, find location on a map, buy tickets and many other things on the go.
This innovation has affected people in different ways.Mary Gomez, a resident of Kanifing South, said her smartphone keeps her company and constantly put her in contact with relatives and friends far away.
"Smartphone has made life easier for me.I love WhatsApping and you can only do that with smartphone," she said.
For Mary, and for many other people, the constant usage of smartphones has implication on the pocket.
"The only thing that is bad about smartphones is that network companies [GSM companies] finish your credit fast," she said.
In addition, Mary said smartphone separates her from friends 'off line, friends in the real physical world' because she spends more time chatting with friends on line and "sometimes I lose focus of what I am doing because I concentrate more on WhatsApp".
The young lady said she feels addicted to her smartphone because if it is not with her, she feels "very uncomfortable".
Mary is addicted to her phone not only because of the internet but taking selfies as well.
"With smartphone, pictures have become an important part of my life," she said.
She is of course not oblivious of the not-so-good aspect of smartphone addition.
She noted that phone addition causes harm because, for example, if one goes out somewhere where he/she is to mingle with friends, with smartphone you concentrate more on phone than on friends who are around you, so the bond which you people have could be affected.
Just like Mary, Fatou Faal, a 22-year-old resident of Latrikunda Sabiji, also said with smartphone, she can talk to family and friends anytime to find out how they are doing.
"With video chats, we not only stay in touch, but do so with a nearly physical presence. Smartphones have made it possible for loved ones to share special occasions from great distances as if they are in the same room," the girl said.
However, she pointed out that the advent of smartphones has brought in further distraction to children who now concentrate more on social media sites like Facebook and Instagram and forget their studies.
Muhammed Ndure, a law student at the University of The Gambia, said he uses his smartphone for WhatsApp and Viber to ease communication with family and friends abroad.
"WhatsApp help me to network with colleagues in different countries to discuss, debate and conduct executive meetings; all this is possible with the help of smartphone," he said.
As a university student, Mr Ndure said he also uses his phone to make research on legal issues or refer to the inbuilt dictionary during lectures.
For Zainab Faal, a marketer at Universal Properties, smartphones are nothing but time consuming.
"It has affected my physical social life for the past few years with that I mean I hardly have time for my family even when I am at home because I am always on the internet via the phone," she said."This is completely different to those days when we used to joke and laugh as a family especially after lunch."
The real estate marketer, however, acknowledged that smartphones have made communication easier and cheaper especially with those in the diaspora, and it has also makes research on the internet easier.
"Other than that, smartphones are anti-social," she affirmed.
Similarly, Ndey Bassin Jobe, a Gambian based in America, said the use of smartphones by kids could lead to some anti-social behaviours.
"Kids sometimes use their smartphones inappropriately by sending inappropriate pictures, videos, and messages to people," she said. "Children even use their phones these days to indulge exam malpractice by sending each other answers particularly objective answers."
Tombong Jatta, not a huge fan of modern day technology, as he said but he could not avoid a modern day gadget like smartphone.
"I use smartphone though but just to keep in touch with family and friends via Viber and WhatsApp," he said."I still prefer using my laptop to browse internet than the smartphone."
Read Other Articles In Article (Archive)