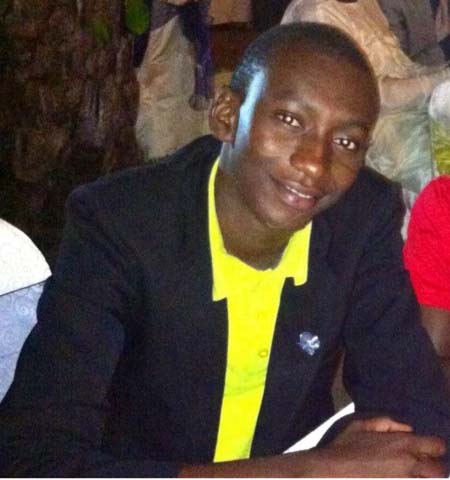 The Sports Journalists Association of the Gambia (SJAG) has released its list of qualified voters ahead of its congress to take place on Saturday 6 September 2014 at the GRTS conference room.
In making the list available to Pointsports, Abdoulie Bah, Secretary General of the SJAG, said: "Time has come for us to make good our words and give them life...."
"Ahead of the general assembly in April, we made a commitment to have a fresh start to the conduct of affairs of SJAG as a professional association," he went on, adding: "One of those pledges were to ensure the members have a right to participation in the governance of the group and such guarantee was to be engrained in statute by amending the constitution."
"After weeks of rigorous publicity via email, social media, newspapers and radios as well as prolonged registration period, I am happy to finally release the list of new members eligible to vote or be voted for in the imminent elections," he announced, saying if ones name isn't on the list, it means you are NOT entitled to vote at the congress on 6 September.
Nominations are open from tonight (Wednesday), he concluded.
The full list is as follows:
NAME and MEDIA organisations
1. Baboucarr Sey – Paradise FM Radio
2. Alieu Ceesay – Daily Observer Newspaper
3. Kassim Sissoko – Star FM Radio
4. Ida Bah – Unique FM Radio
5. Musa Sise – Afri Radio
6. Baboucarr Njie – Capital FM Radio
7. Gibril MS Jassey – West Coast Radio
8. Hagie Drammeh – West Coast Radio
9. Adama K Jallow – The City Ventures Magazine
10. Dodou Bojang – The City Ventures Magazine
11. Sainabou Kujabi Njie – The City Ventures Magazine
12. Momodou Bah – Vibes FM Radio
13. John Mendy – West Coast Radio
14. Fatou Nasso – West Coast Radio
15. Rohey Bittaye – GRTS TV
16. Moses Nden – Hot FM Radio
17. Abdoulie Nget – Standard Newspaper
18. Essa Jallow - Freelance
19. Namory Trawally – Sports View Newspaper
20. Baboucarr Camara – Daily Observer Newspaper
21. Cherno Omar Bobb – The Point Newspaper
22. Sang Mendy – City Limit Radio
23. Uthman Jeng – Photographer c/o Standard Newspaper
24. Momodou Manneh – Brikama Community Radio
25. Baboucarr Senghore – GRTS TV
26. Momodou Gajaga – Afri Radio
27. Lamin Cham -Standard Newspaper
28. Fatou Banja – City Limit Radio
Read Other Articles In Article (Archive)