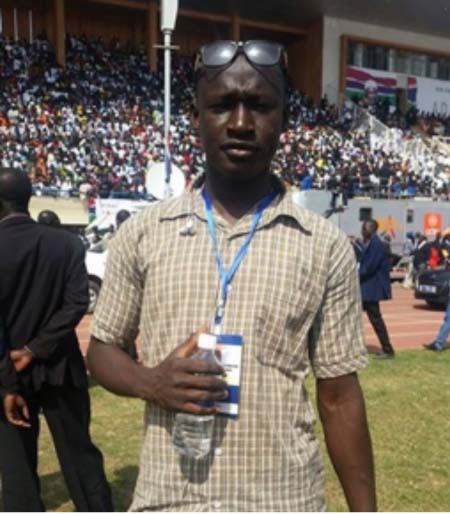 The Sports Journalists' Association of The Gambia (SJAG), being the umbrella body for practicing sports journalists in The Gambia hereby joins its parent body, the Gambia Press Union (GPU), to strongly condemn the actions by the UDP/NRP/GMC supporters on a colleague journalist Kebba Jeffang and a member of SJAG.

As a professional body, SJAG Exco and members are in solidarity with the Foroyaa journalist and demand the authorities to take appropriate legal action against the perpetrators.
"Kebba Jeffang is a decent journalist who was executing his professional duties and for a group of party militants to disrespectfully and irresponsibly attack him was uncalled for," the statement said.
"The Gambia is a land with laws and we expect nothing less than the offenders to face the full force of the law," the statement added, saying: "This incident happened in the presence of the Interior minister and leader of GMC Party, Mai Ahmed Fatty."
According to the statement, the party militants are citizens accorded the same rights of protection by the same laws "we live under".
It is SJAG's view that future press briefings should exclude all party militants in an effort to avoid such incidence, the statement recommended.
It stated: "We hope the new-found democracy would accommodate a much free press where journalists can independently and freely carry out their jobs."
Read Other Articles In Article (Archive)