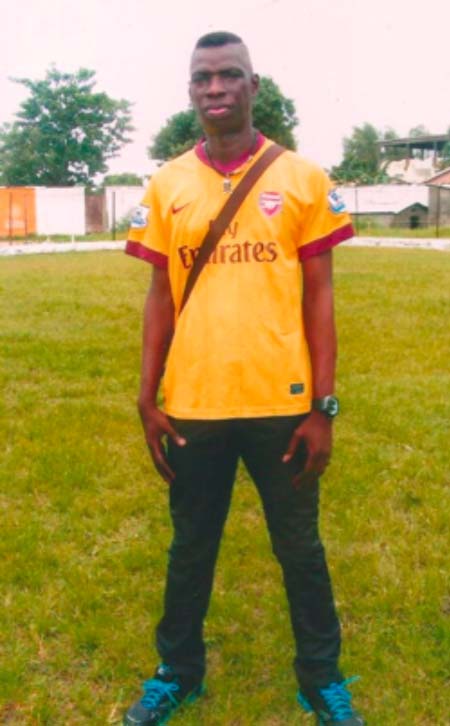 Sierra Leone national team in The Gambia will Wednesday 29 April 2015 play their Nigerian counterparts in a friendly game as part of events marking the 54th Independence anniversary celebrations of Sierra Leone.
Speaking to Pointsports ahead of the game, Albert Buckle Koroma, Sierra Leone national team head coach in The Gambia said the match, to be played at the Father Gough Sports Complex in Manjai Kunda, will be attended by the ambassadors of both nations.
"The Nigerian Ambassador to The Gambia is expected to take the kick-off of the game while the Sierra Leonean Ambassador will hand over the trophy to the winners," he said.
The friendly game due to kick off at 5pm will further cement the cordial relations between the two nations and all other nations that have been participating in their tournaments.
"The winners and runners-up will receive a token but handsome cash prize at the end of the march," Koroma, also called Coachie, said.
Coach Koroma said it is tradition that whenever they are to celebrate their independence they organise a 4- or 6-nation tournament and invite their sister countries, but due to time constraints this year they decided to just play against the Nigerian team in The Gambia.
The game will further strengthen the relationship between the two nations, especially in terms of football, he pointed out, while describing the match as very important to both countries.
He took time to advise both players and fans to be patient during and after the game as there must be a winner and loser, saying "sportsmanship should always be in us".
Coachie, who commended his team manager Julius Basse Kamara and his two assistants for their tireless support, advised the players and his compatriots to be law-abiding, respect whosoever officiates the game and show fair play during the match.
Koroma thanked His Excellency Ambassador Sulayman Daramy and staff of the Sierra Leone Embassy in The Gambia for sponsoring and always guiding them in everything they do.
He as well applauded His Excellency President Yahya Jammeh for his Pan-African spirit and exemplary leadership in Africa and the world, as well as the Gambian people for their love and hospitality always shown to Sierra Leoneans in The Gambia.
Read Other Articles In Article (Archive)