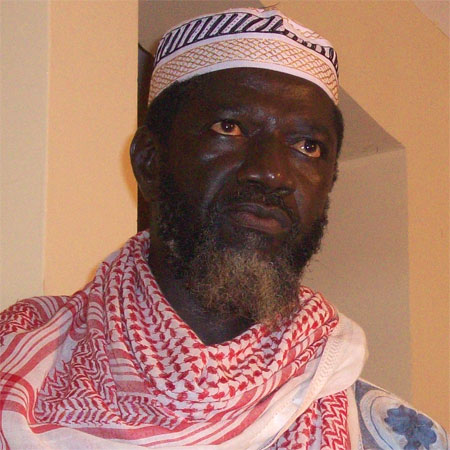 Alhagie Momodou Lamin Touray, President of the Supreme Islamic Council (SIC) who also doubles as the Deputy Imam of Gunjur Central Mosque, has condemned Zairehs, describing it as unIslamic and superstitious.
Imam Touray made this denunciation last Friday during his sermon.
He said: "My preaching today may differ from the previous ones but I'm ready to tell you the truth.There are many things that we Muslims do thinking that they are Islamic when in fact they are the opposite. Allah and the Prophet Muhammad (SAW) have shown and explained everything to us with regard to worshipping, whom to ask favour from, where and how to do it. All these 'ziarehs' who are travelling long distances from one place to another visiting mountains, sacred pools, river sides in the name of seeking blessing is superstitious and unIslamic."
"The visit to Bakau Katchically, Brufut Sanementereng, Gunjur Kene Kene Jamengo, Kartong Folonko and others in the hope of being fortunate or protected by these hills, devils, crocodiles, rivers or whatever, apart from God, is unIslamic and superstitious," he emphasised.  
Anything different from Allah is superstitious, unislamic, and not God fearing, he added.
Alhagie Touray warned that people should be careful of how they went about such matters. "Oh! My people we need to be very careful of how we go about with this kind of events. God can forgive sins like killing, adultery, stealing, but there is no forgiveness for shrik (associating someone with Allah or giving his attributes to living beings or things)," he stressed.
Read Other Articles In Article (Archive)