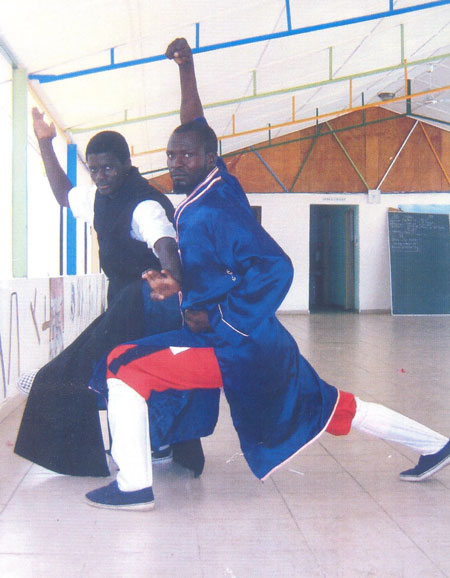 The Gambia Kungfu Association has once again resumed their quest for Kung-Fu decentralization with yet another eye-catching and spectacular display as they converged at Abuko to demonstrate their skills and talents.
This time around, it was the turn of a Young Kung-Fu academy from Abuko, who recently organised a Kung Fu demonstration as part of their effort to be also actively involved in the game, which is becoming increasing popular in The Gambia.
The programme was purposely organised to enlighten people and make them aware that Kung-Fu is such a "very disciplined and healthy sport and not otherwise as others might be tempted to perceive it".
The gathering has also availed the people of Abuko, whose children are practising the game, the unique opportunity of effacing such a misconception from the minds some of the Gambian people.
Young Kung-fu Academy was inaugurated in 2010 with a total of 30 children who began their Kung-Fu career with the Abuko Academy.
But, according to the Public Relations Officer of The Gambia Kung-Fu Association, Ebou Sanyang, also known as Jetli, the academy can now be proud of having more than 40 students who are currently training in the academy in their bid to excel to higher standards, something Sanyang has described as "a great achievement".
"We are not only teaching them how to fight back and defend but we also instruct them on the disciplinary and good moral aspects of the game, particularly in our society," Jetli said.
 In attendance at the weekend's gathering were a host of Kung-Fu followers around Abuko including one Taekwondo club from the same environment.
Read Other Articles In Article (Archive)