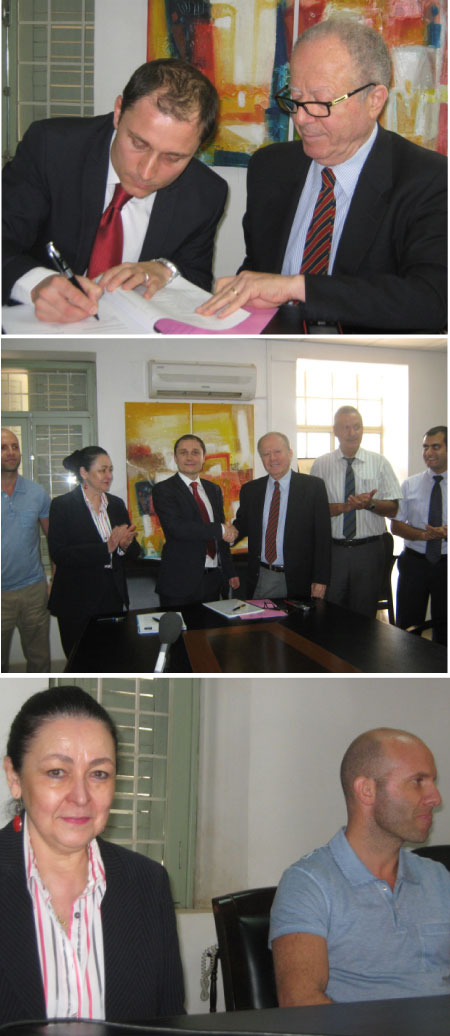 Manufacturers of the premium and worldwide known brand Land Rover have announced their new, official, and exclusive distributor in the Gambia Shyben A.  Madi and Sons Ltd.
Guava International Ltd (a division of the RMA group) is the International Sales Company (ISC) that represents Jaguar and Land Rover across the Globe. The Company manages the authorized Land Rover vehicle, parts and service dealer network spanning across 60 countries in Eastern and Central Europe, Central Asia, Asia Pacific and Sub-Saharan Africa.
The appointment of the new dealer, based at Mamadi Maniyang Highway, Kanifing Industrial Estate, Banjul, The Gambia is seen by many as very positive news for the market where the brand has not been actively represented for many years.
'Land Rover is delighted to announce the appointment of Shyben A. Madi and Sons Ltd  as the new, official, and exclusive franchised Land Rover dealer in The Gambia with effect from 15th November 2012,' says Gilles Masier, Regional Business Manager of Guava International at a signing ceremony held Friday at Shyben A. Madi and Sons conference hall in  Banjul.
'Land Rover looks forward to the professional after sales services that Shyben A. Madi and Sons Ltd will be able to bring to already existing and new Land Rover customers as well as to distribute the whole Land Rover range including the Iconic defender which should prove very popular again in the Gambia amongst NGOs, Agricultural, Construction and Tourism Companies, as well as the Government Institutions, the National Army, and the Police Department.
For his part, Chairman and Managing Director of Shyben A. Madi and Sons Ltd Mr. George Madi, said they felt proud when they received the communication about their appointment as Land Rover dealer in the Gambia.
'We are very honored to have been nominated by Land Rover especially at a time when the brand is so popular and so dynamic with award-winning models such as the Discovery 4, their newest addition to the model lineup the Range Evoque, the All-New Range Rover which only came out on the market a few months ago and the All-New Range Rover Sport which was only revealed last week at the New York Motor Show,' said Mr. Madi.
Mr. Madi promised that Shyben A. Madi and Sons will strive to give its customers the satisfaction they deserve.
Read Other Articles In Article (Archive)