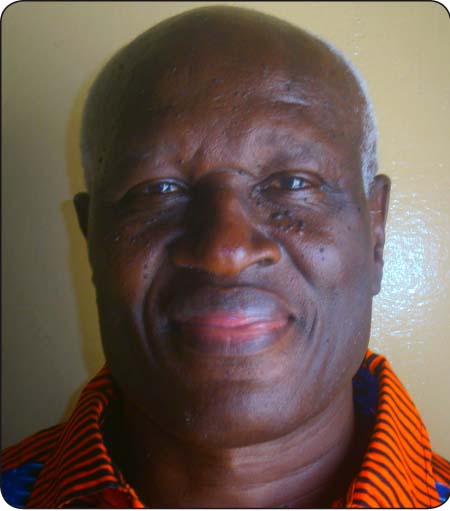 "For since death came through a man, the resurrection of the dead comes also through a man. For as in Adam all die, so in Christ shall all be made alive." (1 Corinthians 15:21-22)
In the book of Genesis – the first book of the Bible - God revealed that he would send humankind a saviour. Adam and Eve had disobeyed him and this had soured their relationship. As God cursed the serpent, he said to it, "And I will put enmity between you and the woman, and between your offspring and hers; he will crush your head, and you will strike his heel." (Genesis 3:15) It sounded like some secret code; but all God was saying was that Jesus - the One born of a woman (that is without a father) would conquer the devil but that he (Jesus) would be wounded. That happened at the cross where Jesus paid the price of sin for humanity at large, by shedding his blood. The Bible teaches that "without the shedding of blood there is no forgiveness of sin." (Hebrews 9:22) 
When the Saviour's birth was announced, the angel of the Lord revealed to Joseph that the child's name was to be Jesus. "She (Mary) will give birth to a son, and you are to give him the name Jesus because he will save his people from their sins." (Matthew 1:21) Likewise the angel of the Lord announced to the shepherds at Jesus' birth. "Today in the town of David a Saviour has been born to you; he is Christ the Lord." (Luke 2:11) When Zacchaeus, the tax collector, repented of his sins and decided to restore four times what he had stolen, Jesus himself declared that salvation had come to this house. "For the Son of Man (Jesus), came to seek and to save what was lost." (Luke 19:10) 
Indeed our Lord Jesus came to undo the damage the devil had done through the disobedience of Adam and Eve. Prior to their original sin, both inmates of the Garden of Eden knew only peace and prosperity; for all God created was put under their charge and care. There was nothing like sickness or death. Their disobedience brought death, because "the wages of sin is death, but the gift of God is eternal life in Christ Jesus our Lord." (Romans 6:23)
Humanity needed a saviour and Christ offered to reverse the curse. He treasured his sheep to the extent that he was ready and willing to die for them. His enemies – the Pharisees and the Sadducees - had sought to kill him on a number of occasions prior but failed because his time had not yet come.
In Old Testament days a lamb without defect was slaughtered as the prescribed sacrifice for sin; but such a sacrifice was merely a covering for our sins. Today, Jesus is that sacrifice. He became our Substitute – "The Lamb of God who takes away the sin of the world." (John 1:29) That was how John the Baptist addressed him at his baptism. Christ offered his life as the ultimate sacrifice for sin. He is the perfect sacrifice because he was sinless. In effect, "God made him who had no sin to be sin for us, so that in him we might become the righteousness of Christ." (2 Corinthians 5:21) We are talking here about an exchange; he bore all our sins and became the punishment for sin. We became the righteous person he was. "He appeared so that he might take away our sins. And in him is no sin." (1 John 3:5)
In essence, God had required that the life of an animal be given to save the life of a person until we see Jesus being that spotless Lamb himself. Openly identifying himself as that sacrificial lamb, he affirmed; "I am the good shepherd. The good shepherd lays down his life for the sheep." (John 10:11)
During the latter part of his ministry, Jesus had to restrict his teachings and preaching to the villages and towns in the outskirts of Jerusalem because his popularity in Jerusalem had stirred up the authorities to open confrontation and opposition. When the set time had come however, he headed for Jerusalem, to face death. "We are going up to Jerusalem, and everything that is written by the prophets about the Son of Man will be fulfilled. He will be handed over to the Gentiles. They will mock him, insult him, spit on him, flog him and kill him. On the third day he will rise again." (Luke 18:31) His disciples could not understand how he could set out for Jerusalem knowing that he was going to be brutally killed. That is the nature of a saviour!
Prior to his arrest however, Jesus agonised over the string of events awaiting him and he prayed the Father for strength to endure it all - the beatings, mockery, suffering and shame. "Father, if you are willing, take this cup from me; yet not my will but yours be done." (Luke 22:42) The love for his sheep (you and me) was what motivated him to go all the way, undeterred.
"For God so loved the world that he gave his one and only Son, that whoever believes in him shall not perish but have eternal life." (John 3:16) God gave his Son so that we may secure a place in heaven. Our Lord Jesus went to the cross with joy for what he would do for humanity. What a Saviour!  Therefore, "Let us fix our eyes on Jesus, the author and finisher of our faith, who for the joy set before him endured the cross, scorning its shame..." (Hebrews 12:2)
Salvation has been given as a free gift. Embrace it with both hands! 
Read Other Articles In Article (Archive)