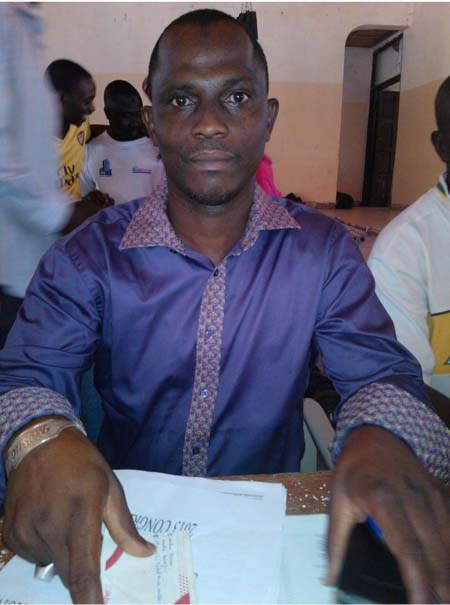 Serrekunda East Sports Development Organisation (SESDO) on Sunday inaugurated marketing and social committees tasked with marketing and raising funds for the zone.
The ceremony, which took place at the B. O. Semega Janneh Hall in Serrekunda East Mini Stadium, began with recitation of the Holy Quran.
Saihou Bah, president of SESDO, in his opening remarks, said that was the first time the zone was setting up a marketing and social committee, which is aimed at developing the zone.
The committees' tasks would be to sell and raise funds for the zone, he said, adding that he is convinced they have done the right thing in selecting committee members.
Arret Njie-Jah, Head of Social Committee, in her inaugural address, thanked SESDO for trusting them to run the affairs of the committees.
She said accepting to be part of the committees means they have a heart to serve and see the development of the zone. She also thanked her committee members for volunteering to serve on the committees.
Mrs Arret, commonly called Aunty Arret in the community, described the Serrekunda East Zone as a role model and learning area for other zones.
Selling of match tickets cannot take the zone anywhere, she said, adding that they have to knock all doors to secure funds and sell the zone, to be able to achieve the dreams of the zone.
She said their aim is to take the zone to a higher and better level that would make the task of running the affairs of the committee easy for those who would take after them.
Mustapha Kebbeh, Honorary President of SESDO, said he would continue to work with the present and future committees to get them to where they want to.
No committee can reach to where it wants without resources, he remarks, saying they have to work towards breaking new grounds.
Kebbeh, who is the Gambia Football Federation (GFF) president, said they have to work hand-in-hand to get the zone to a level that it would be a centre of learning for others.
"Let us continue to work to render services to people of our communities," he said, adding that with the leadership at Serrekunda East he is hopeful the committee can take the zone to higher heights.
"I will be with you on this journey all the way through," he said, adding that it is only noble people who can offer noble services to their communities.
He called on SESDO to give members of the new inaugurated committees the opportunity to learn and cope.
He concluded by thanking the members for accepting to serve in the committees.
Sulayman Jagne, SESDO Secretary General, chaired the ceremony, while Musa Sise gave the vote of thanks.
Read Other Articles In Article (Archive)