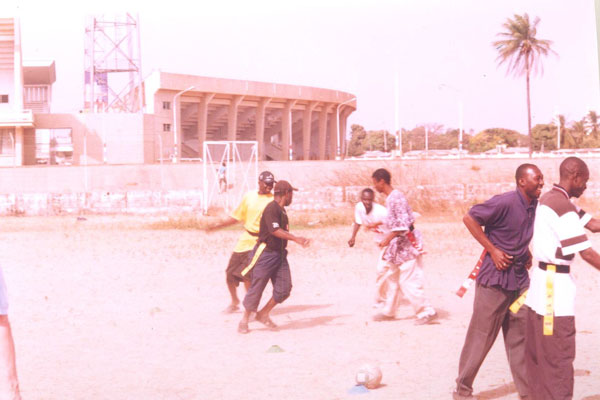 Serrekunda Rugby team (Grade 3 and 4 Category) enjoyed a 13-point lead over fellow competitors Bundung, Bakau and Latrikunda Rugby teams to win the Paul Sills Tag Rugby Tournament held at the Bundung Lower Basic School at the weekend.
They won the tournament after gaining the same number of points with closest rivals Bundung, but they were crowned the champions by a four-goal advantage over Bundung, who also secured 13 points.
Bakau Rugby boys occupied the third place with five points whilst Latrikunda Rugby team were rooted at the bottom of the four Rugby team table with -6.
The Serrekunda Rugby team continued their success and on their way managed to emerge champion of the tournament in the girls category after they managed to bag 15 points, four more than closest rivals Bundung girls rugby team.
Bundung girls were closely followed by Bakau rugby girls team who secured only a point.
However the tournament continued to produce some fantastic results in the grade five and six categories which have seen the inspiring Serrekunda Rugby team taking over the most important position. They registered 13-point lead at the expense of opponents such as Bundung, Bakau and Latrikunda who collected 11, 9 and 3 points respectively.
Another rugby demonstration in the girls category saw Serrekunda again occupying the top spot with 11 points followed by Bundung, Bakau and Latrikunda at the bottom place.
The annual Paul Sills Rugby Festival organised by the Gambia Rugby Association (GRA) was designed to raise awareness of the Gambian people about the existence of Rugby in The Gambia.
The weekend's festival brought together Rugby players across Greater Banjul and its surrounding areas to showcase their talent in the course of the festival.
Read Other Articles In Article (Archive)